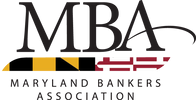 We are proud to invest in the best and brightest of our Maryland banking community.
ANNAPOLIS, Md. (PRWEB) May 16, 2022
The Maryland Bankers Association (MBA) is excited to announce the opening of nominations for the 2022-2023 class of its Emerging Leaders "Champion" program. Nominations for the program will be welcome from May 16, 2022 through July 15, 2022.
Now moving into its 8th year, MBA's Emerging Leaders "Champion" Program (ELCP) is a structured yearlong professional development program designed specifically for rising professionals with less than 15 years of experience in banking to learn from top industry change-makers and advocacy experts.
As one of MBA's flagship programs, the ELCP provides an opportunity for participants to further their careers, develop leadership skills, network, and broaden their industry knowledge through experiential learning. Participants will engage in a range of Association activities designed to foster diversity and inclusion, equipping all participants with the skills they need to become "Champions" of Maryland's banking community.
"We are proud to invest in the best and brightest of our Maryland banking community," said MBA President and CEO Ramon Looby. "I look forward to welcoming the next cohort of future industry leaders and guiding them through our program so they can learn, network, and grow into their best professional selves."
Beginning on October 22, 2022, the 2022-2023 program will include access to industry thought leaders via seven curated "anchor" meetings on relevant banking and leadership topics, attendance at professional development events, the design and execution of a philanthropic or community service project, and more. Champions will be able to attend meetings virtually or in-person at varying locations, and participation will require some in-state travel as well as two overnight meetings as Covid-19 State and CDC requirements allow.
To nominate a deserving leader, view program expectations, or to ask additional questions about the Emerging Leaders "Champion" Program by Maryland Bankers Association, click here.
About the Maryland Bankers Association
Founded in 1896, the Maryland Bankers Association (MBA) is the only Maryland-based trade group representing banks in the state. MBA's member banks employ about 28,266 banking professionals in nearly 1,490 branch offices across the state. To find out more information, please visit https://www.mdbankers.com/.