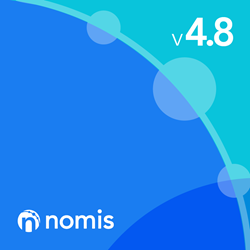 Our price optimization solution is designed to help banks price more equitably, be more competitive, and profit from a better understanding of their customers. 4.8 takes these capabilities to a new level.
SAN FRANCISCO, CALIFORNIA (PRWEB) February 02, 2016
Nomis Solutions today announced its Nomis 4.8 Dynamic Pricing release, including the world's first Behavioral Attribute Pricing functionality for banking. This release was purpose-built to include functionality that supports a rising interest rate environment. "When rates begin to rise, every basis point matters in terms of increasing margins or retaining and growing balances," said Frank Rohde, CEO of Nomis Solutions. "We wanted to help the industry tame their large, frequent transactional data streams so that banks can make near real time pricing decisions and be more competitive."
Additional features in the release include Active Recalibration to continuously refresh underlying models to make more accurate assessments of customer reactions to rate changes, Transparent Optimization Execution to make each data manipulation clear to the portfolio owner as it happens, a Market Price Index to monitor competitor rate moves, and a streamlined user experience to simplify use for a wider variety of users.
Behavioral Attribute Pricing allows banks to understand a customer's sensitivity to all attributes of the customer relationship, an industry first. Behavioral Attribute Pricing tests sensitivity to everything from direct deposit and bill pay to how often a customer logs into the bank, how many different bank products they use, or how often they use mobile applications to help banks price products and services accordingly.
Another feature in the release, Active Recalibration, tunes the models that optimize prices as conditions change. This means that projections of customer behavior are more accurate and ensures that prices are more accurately optimized for that particular time period. "Rising rate markets are highly competitive markets. As conditions change, the assumptions that govern how customer behavior is modeled have to change," said Mark Heslop, VP of Product Management at Nomis. "Our price optimization solution is designed to help banks price more equitably, be more competitive, and profit from a better understanding of their customers. 4.8 takes these capabilities to a new level."
In addition to helping banks react to dynamic markets, Nomis 4.8 adds to the solution's already transparent modeling approach. Nomis 4.8 now includes Transparent Optimization Execution which provides declarative descriptions of each step in the modeling process. This gives banking executives confidence in proposed rates and speeds decision-making to get rates into the market faster.
"I couldn't be more proud of what the team has achieved with Nomis 4.8," said Rohde. "Our leadership is certainly being recognized by customers and the market with differentiation that translates directly into a bank's financial performance."
More on the relative strengths of Nomis 4.8 can be found in a 2016 price optimization industry report recently published by Nucleus Research. The Nomis 4.8 launch page can also be found here.
Nomis Solutions along with industry partners Oliver Wyman and Zafin are hosting the 2016 Banking Growth Forum on May 18th through the 20th in San Francisco. To learn more about Nomis, please visit http://www.nomissolutions.com.
About Nomis
Nomis is a fast-growing Fintech software company that combines cutting-edge Silicon Valley approaches to big data, advanced modeling, and deep analytics into the industry-leading price optimization SaaS software platform. We help large and medium-sized retail banks better understand their customers and grow their businesses. We help these banks deliver win-win products and pricing in an environment that is increasingly competitive and highly disruptive as interest rate increases begin. With experience in over 80 implementations, Nomis optimizes over $1 trillion in banking transactions annually and returns more than $300,000,000 to its customers every year.