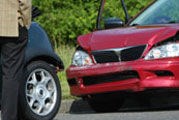 Drivers could be paying high rates for standard insurance plans although not driving vehicles daily
San Diego, CA (PRWEB) January 06, 2014
New forms of insurance for motor vehicle owners are included each year by insurers although some drivers can be unaware of these coverage plans. The Auto Pros company is introducing alternative policies now quoted online. Automatic distribution of non owner car insurance quotes is now provided at http://www.autoprosusa.com/insurance.
These policies are lesser known coverage plans for vehicle owners who do not drive on a regular basis. Some companies have added these plans as a cost saving measure for drivers who do not currently own their own vehicle or who use lease or rental cars for transportation. Policy rates for these coverage types are now automatically displayed online.
The non owner policies that are currently quoted for North American drivers are in addition to the standard vehicle protection plans also found in the automated quotes service tool. The plans for full coverage, liability, broad form, SR22 and other types of coverage are available for immediate viewing online.
"Drivers could be paying high rates for standard insurance plans although not driving vehicles daily," said one source from the Auto Pros company.
Most insurance agencies base policy coverage on the amount of use for each vehicle. Drivers who are under certain mileage ratios could qualify for a non owner policy to reduce the cost of an insurance plan. The quotes generation tool online is now introducing these plans to the public.
"There are ways to eliminate some of the costs for vehicle insurance although not all drivers have the information needed to find reduced rates," added the source.
The Auto Pros quotation system delivering insurer rates is one component of the automotive industry solutions that are included for open access online. The 2014 insurer rates and policy information is now combined with the warranty locator service announced last year.
This service at http://autoprosusa.com/auto-warranty is specifically designed to introduce ways that vehicle owners can purchase a policy for warranty protection from within the U.S. or view rates that agencies are charging for shorter or extended plans. All transactions for warranties purchases takes place away from the Auto Pros company website.
About AutoProsUSA.com
The AutoProsUSA.com company helps link American car owners with helpful services online provided by trusted third party companies. All information is delivered through the location systems added last year online. The AutoProsUSA.com company currently supports car owners by delivering insurance information, warranty programs and auto parts that are sold online by top retailers. The support solutions this company has created for assisting consumers consists of telephone contact services and online programs. All updates to the online resources are performed automatically through digitized tools.