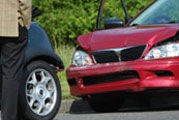 American drivers who are seeking different levels of insurance coverage for any motor vehicle brand could benefit from receiving a quote through our 2014 updated system
Mobile, AL (PRWEB) January 17, 2014
A large percentage of insurance agencies in North America commonly promote two popular types of insurance for most drivers. Drivers who seek options other than full coverage or liability plans can use the Auto Pros freshly updated database to find new policies. This company has added non owners auto insurance rates for 2014 at http://autoprosusa.com/insurance.
These complex policies are a new type of insurance now featured in the online quotation locator service. A person who is insured to drive a vehicle although does not own an actual vehicle could benefit from a non owner policy. The new year rates now provided are helping more drivers to find affordable plans online.
The complex policies that are now featured for the new year online includes SR22, broad form and modified insurance plans. These types are policies are generally customized and not directly promoted by many insurance agencies due to the specialized nature of these plans.
"American drivers who are seeking different levels of insurance coverage for any motor vehicle brand could benefit from receiving a quote through our 2014 updated system," a source said at the Auto Pros company.
Aside from the price upgrades now online, a different search criteria is now offered for all users of the public database system. All rates that are presented in the system are now calculated by the driver zip codes that are provided. This new search strategy takes away any personal information submissions drivers are used to granting when quoting insurer plans.
"Our system is designed to accept a city zip code and no other contact information to allow drivers more privacy during the standard research for a protection plan online," the source said.
The Auto Pros company upgrades to the existing insurer research database online is one part of the 2014 modifications underway to improve the consumer information extracted online. The warranties providers that are located in a secondary database offering different policy plans have also been upgraded this year.
The database at http://autoprosusa.com/auto-warranty is now configured to accept vehicle information like mileage and year to produce the most accurate pricing for any type of warranty requested by American drivers online.
About AutoProsUSA.com
The AutoProsUSA.com company has created new resources in 2014 for American motor vehicle owners to access online. This company now provides direct access to insurance quotation systems from the company homepage. This service is part of the vehicle services that have been added online since 2012. The AutoProsUSA.com company has enabled new support services online to assist all consumers using its lookup systems. The online portals for contact now offered as a customer service solution are active for all users of the company database programs for services research online.