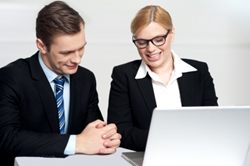 Many adults have cash sitting in a retirement account that cannot be accessed until age 59 although these funds could be useful when purchasing real estate
San Francisco, CA (PRWEB) January 25, 2015
The differences in loan types available when reviewing real estate loans can be confusing to the average investor. The JWB company has created an easy to learn about non-cash real estate financing through its non recourse loan guide now offered for free at http://www.jwbrealestatecapital.com/tax-free-fl-real-estate-investments.
Adults with an interest in the housing market can review the new content to learn about the alternative financing approach available in all states. The JWB company now has third party lenders that help to underwrite loans for investors that do not require only cash holdings to be used when buying rental homes.
"Many adults have cash sitting in a retirement account that cannot be accessed until age 59, although these funds could be useful when purchasing real estate," said a JWB company source.
Because there are many types of retirement products in the U.S., knowing which accounts can be used as a funding source for rental homes is crucial. The investor's guide offered to adults nationally this year through the JWB company includes overviews of qualified funding accounts.
"Not only do we provide textual content on the web, we have now upgraded our offline account management staff to provide direct information to adult investors," said the source.
The JWB company has completed the redesign of its homepage and blog portal for 2015. It is now a simpler process to find investing content by category when viewing the blog at http://www.jwbrealestatecapital.com/blog as well as to locate content that can be shared on mobile devices.
About JWB Real Estate Capital
The JWB Real Estate Capital company provides an easy entry in the investing industry through its turnkey programs geared towards adult investors. The company provides low risk and low cost alternatives to buying bonds, stocks or other securities. The JWB Real Estate Capital company portal on the web is now more friendly to mobile device users and new content is generated for Apple and Android devices this year.