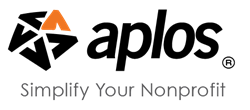 Nonprofits can attend this webinar to improve their bookkeeping accuracy.
(PRWEB) October 07, 2015
Aplos Software, a company that specializes in online, nonprofit accounting software, announces today that it will host a complementary accounting webinar for nonprofits. The webinar is hosted by Alex Acree, head of customer support for Aplos, and includes month-end closing procedures and fundamentals of nonprofit accounting. Webinar registration is currently available through the Aplos website and is open to the general public.
"There are vital steps that every nonprofit bookkeeper needs to take at the end of every month to measure the financial health of their organization," said Alex Acree, head of support at Aplos. "We provide educational webinars like these to help small nonprofits stay up to date with their accounting and start each month on the right track."
Keeping up to date with financials is key for any organization. Whether their organization is just starting or years old, Aplos offers complementary tips for month-end procedures to help make things much easier, such as:

See how to perform a bank reconciliation
Understand how to investigate and solve discrepancies
Show how to generate month-end reports
Cover other helpful tasks to complete at the end of the month
The webinar is open to the general public and will be held on Thursday, October 22 at 10 a.m. PST.
To register for nonprofit accounting webinars, visit https://www.aplos.com/webinars/. Space is limited.
About Aplos Software
Trusted by over 20,000 organizations around the world, Aplos Software specializes in web-based software that makes it simple to manage nonprofits. The Aplos suite of nonprofit software includes Aplos Accounting, a fund accounting software; Aplos Donations, an online donation and contribution management software; Aplos Donor Relations, a nonprofit CRM and email platform; Aplos e-File, a Form 990 preparation and submission software; and Aplos Oversight, a management software for accountants or administrators to easily oversee the finances of multiple nonprofits or churches. Based in California, Aplos Software was founded in 2009. For more information, visit https://www.aplos.com or call Aplos Software at (888) 274-1316.