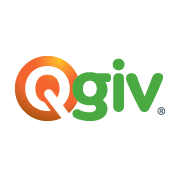 Lakeland, Florida (PRWEB) May 28, 2014
What does a nonprofit's ideal donor look like? Qgiv, a leader in online and mobile donation solutions, studied information gathered from thousands of nonprofits to find out. They spotted trends and patterns that paint a vivid picture of the country's most generous donors.
Men just narrowly edged out their female counterparts in charitable giving, but the two groups are relatively evenly matched. According to Qgiv's data, approximately 53% of the donations made in 2013 were made by men. Qgiv noticed an interesting pattern in donors' names; of all of the men counted, men named Dennis tended to give the largest gifts and averaged $554 per transaction. Women named Paige tended to be the most generous women and averaged $462 per donation.
An individual's technology preferences can be telling, too. Donors who used a Mac operating system were slightly more generous than their Windows-using counterparts. The average donation from a Mac user totaled $178, just a few dollars more than Windows fans whose donations averaged $173. The Apple trend extended to other products, too. Apple devices like iPhones and iPads processed a whopping 80% of all mobile donations in 2013 and far outstripped Android devices in both percentage of donations and average donation amount. The average donation given on an Apple device totaled $143, and donations on Android devices averaged $94 per transaction.
Mobile donations are on the rise on both Apple and Android devices. 10% of donations processed in 2013 were made on mobile devices, and that number is rising every day. Qgiv President and Co-Founder Todd Baylis believes that trend will continue. "Mobile web access is growing, and it will soon surpass all other forms of internet browsing," he says, "It's important for nonprofits to respond by creating responsive and mobile-optimized fundraising tools. Easy-to-use mobile pages increase donor conversion and make online fundraising more effective."
Mobile and desktop users both prefer simple donation pages. Qgiv found that the number of donations processed drops when nonprofits add multiple required fields. The most successful donation forms have no additional required fields, and the number of donors drops only slightly when forms include one additional field. Donor conversion drops precipitously after three or more required fields.
To learn more about Qgiv's findings and how nonprofits can use these statistics in their fundraising strategies, click here: http://www.qgiv.com/blog/nonprofit-dream-donor/
Visit http://www.qgiv.com for more information about Qgiv's fundraising solutions.