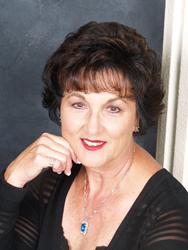 Do this to know your rights; don't wait until you're detained.
San Diego, CA (PRWEB) March 01, 2017
According to a February 21, 2017, New York Times article, President Trump has directed his administration to enforce the nation's immigration laws more aggressively, utilizing the power of the federal government to find, arrest and deport those in the country illegally, regardless of whether they have committed serious crimes. "This would ultimately result in more expulsions of immigrants and speed up deportations," said Nora E. Milner, an immigration attorney and senior partner at Milner & Markee, LLP.
In order to help immigrants prepare themselves and avoid deportation, Milner lists the following five tips:
No. 1: Carry documents proving one has been in the U.S. for at least two years. "Assuming expedited removal happens, this would make the border patrol people judge and jury. Because of this, copies of passports, driver's licenses, high school diplomas, rental contracts, visas, work permits, etc., all in form of a copy, should be carried at all times," stressed Milner. "This is in order to avoid expedited removal. Show these documents and demand to see a judge."
No. 2: Immigrants should know their rights. Immigrants should not wait until the last minute to contact competent immigration counsel. "Many organizations are doing pro bono outreach," noted Milner. "Participate in the outreach program in your community. Reach out to the American Immigration Lawyers Association, Mexican consulate and/or immigration attorneys. Most consulates are offering some type of outreach program. Do this to know your rights; don't wait until you're detained."
No. 3: Use common sense. Immigrants should not go to places where there are historical raids going on, and not be alone at night on the street. "Avoid areas of high drug activities so you are not caught up in a criminal sweep," added Milner. "Be careful not to be in places where you are likely to give the authorities reasonable doubt to stop you."
No. 4: Make a safety plan of action and think ahead. Families should set up a system where they know when someone in their family is arrested. "Have a safety plan in terms of what to do if children are left behind," said Milner. "In the event dad is arrested, who will the children call? Have a power of attorney or guardianship documents so the kids are taken care of until the parents are returned to the family unit. Sit down with family members and talk about what you will do. You can go to a business office or online to get a power of attorney document."
No. 5: Obtain in advance copies of any criminal activity or criminal records. "You can get them through a live-scan office or in a court or your community-based organizations," concluded Milner. "This way you can show you either don't have a criminal record or if you are detained, your counsel has them on hand."
About Nora E. Milner, Milner & Markee, LLP
Nora E. Milner is a Certified Specialist in U.S. Immigration and Nationality Law by the State Bar of California, and an 8-year recipient of the Super Lawyer award, an honor reserved for only the best immigration attorneys. In practice for nearly 30 years, she maintains two offices, one in San Diego and one in Palm Desert, CA. For more information, please call (858) 451-6269, or visit http://www.milner-markee.com.
About the NALA™
The NALA offers small and medium-sized businesses effective ways to reach customers through new media. As a single-agency source, the NALA helps businesses flourish in their local community. The NALA's mission is to promote a business' relevant and newsworthy events and achievements, both online and through traditional media. For media inquiries, please call 805.650.6121, ext. 361.