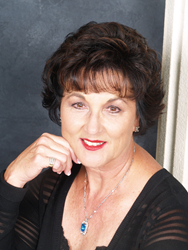 This is highly unrealistic, as there are legal impediments to this proposal and it will not work in harmony with the Constitution, which all the candidates state they support.
San Diego, CA (PRWEB) March 16, 2016
According to the New York Times article, GOP presidential candidate Donald Trump, if elected, has proposed to remove from the United States 11 million undocumented immigrants within two years. "This is highly unrealistic, as there are legal impediments to this proposal and it will not work in harmony with the Constitution, which all the candidates state they support," said immigration attorney Nora E. Milner.
There are many categories of individuals in this country who are here under various forms of status that permits them to remain and a number of federal regulations that describe each status, including the following five:
No. 1: Pending removal cases. Undocumented aliens in removal proceedings in the immigration court have a remedy available known as "cancellation of removal" which permits the individual to obtain permanent residency based on meeting four important, and often daunting, criteria, including ten years of continuous physical presence and exceptional and extremely unusual hardship to a qualifying relative. "However, the government has limited the grant of these cases to 4,000 annually and the cap was reached three years ago," said Milner. "Thus, these cases are now put on 'administrative hold' and still remain under the umbrella of protection of the courts and therefore the individuals cannot be removed from this country."
No. 2: Seeking asylum. Asylees (those requesting asylum), and refugees are protected as well. Immigrants who fall under this category include those seeking protection because they have suffered persecution or fear that they will suffer persecution due to race, religion, nationality, membership in a particular social group and/or political opinion. It is a violation of international law to force such a person back to his or her country without due process.
No. 3: Humanitarian classification. This includes battered spouses and children, deferred enforcement departure (for individuals who can establish that their medical/social or psychological issues are extreme and can ultimately legalize here but need additional time), victims of human trafficking, Temporary Protected Status (TPS), and victims of female genital mutilation.
No. 4: Pending applications to extend nonimmigrant status. These include applications to change and/or extend nonimmigrant visa status categories for professionals in science and technology, researchers, athletes, artists, teachers, and students. While these applications are pending, it is unlawful to remove such individuals as long as the applications were timely filed.
No. 5: Uncertainty about U.S. citizenship. There are people who are already United States citizens but don't even realize it, and therefore cannot be removed. Many of these individuals were born abroad and may have a valid claim to citizenship status.
They are entitled to present this important claim before an administrative or judicial body.
"The individuals in these various categories are entitled to due process and the right to equal protection of the law," said Milner. "Thus, simply rounding them up and removing them from this country is unlawful and would result in an undermining of those constitutional protections that are fundamental to the integrity of this country."
For more information, visit Milner & Markee, LLP at http://www.milner-markee.com.
About Nora E. Milner, Milner & Markee, LLP
Nora E. Milner is a Certified Specialist in U.S. Immigration and Nationality Law by the State Bar of California, an honor reserved for only the best immigration attorneys. In practice for nearly 30 years, she maintains two offices, San Diego and Palm Desert. For more information, please call (858) 451-6269. Milner & Markee, LLP is located at 16870 West Bernardo Drive, Suite 320, San Diego, CA 92127.
About the NALA™
The NALA offers small and medium-sized businesses effective ways to reach customers in the digital age, while providing a single-agency source that helps them flourish in their local community. The NALA offers its clients an array of marketing tools from press release campaigns and social media management to a cause marketing program. The NALA's mission is to make businesses relevant and newsworthy, both online and through traditional media, by providing increased exposure at reasonable costs. For media inquiries, please call 805.650.6121, ext. 361.