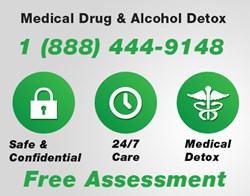 Norfolk, VA (PRWEB) December 23, 2013
A Norfolk treatment center is launching a new program aimed at addressing substance abuse statistics through Drug Addiction Treatment Centers.
According to a report from the U.S. Department of Health and Human Services, in 2012, an estimated 22.2 million persons aged 12 or older were classified with substance dependence or abuse in the past year (8.5 percent of the population aged 12 or older). Of these, 2.8 million were classified with dependence or abuse of both alcohol and illicit drugs, 4.5 million had dependence or abuse of illicit drugs but not alcohol, and 14.9 million had dependence or abuse of alcohol but not illicit drugs. Overall, 17.7 million had alcohol dependence or abuse, and 7.3 million had illicit drug dependence or abuse.
Substance abuse is not a laughing matter. It affects the mind, body and spirit of adults and adolescents no matter their place in life. Employed or unemployed, married or single ... substance abuse knows no boundaries.
Cocaine, heroin, Oxycontin and benzodiazepines are just a few of the drugs that the treatment center helps people put in their past. Alcoholism is also addressed, too.
The treatment center's overall program offers a collective style of treatment options for clients. Ultimately, its bottom line is to help all clients leave the addiction treatment center with a structure in place for life outside of it. People come into these types of centers looking either for a new life or relief from their pain, and counselors and therapists on staff are ready to help.
Entering the Norfolk rehab center gives clients a new chance to be responsible members of society once again. They come to find themselves, discover new levels of self-esteem, and a spirituality that works.
For more information on the treatment center in Norfolk, visit http://drugsdetox.org or call (757) 447-3586.