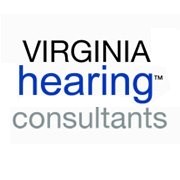 Norfolk, VA (PRWEB) August 25, 2013
Shopping for hearing aids can be confusing because the technology is constantly changing and manufacturers introduce new styles and models every few months. While some consumers like to visit their local audiologist at the beginning of the process, other prefer to do some private, independent research on hearing aids prior to visiting. For people that want unbiased facts about what to expect when shopping for a hearing aid, the non-profit Better Hearing Institute offers a free booklet called, The Guide to Better Hearing. To make it easier for potential hearing aid wearers on Long Island to access the Guide, Virginia Hearing Consultants has made it available for instant download on the company's website at http://www.virginiahearing.com/guide-to-better-hearing-norfolk-va.php
Audiologist, Dr. Theresa Bartlett and the entire staff at Virginia Hearing Consultants hope that anyone seeking information about hearing aids in Norfolk Virginia will download the guide and contact them directly with any further questions and when they are ready to schedule an appointment.
About Dr. Theresa Bartlett Au.D.
Dr. Theresa Bartlett Au.D. is the primary audiologist at Virginia Hearing Consultants. She founded a private audiology practice in Norfolk in 2003 which later merged with another to form Virginia Hearing Consultants in 2005. Dr. Bartlett earned her Bachelor's Degree in Speech Pathology from James Madison University, her Master's Degree in Speech and Hearing Sciences from the University of Southern Mississippi, and her Doctorate in Audiology from the Arizona School of Health Sciences. Dr. Bartlett is certified by the American Speech and Hearing Association and is a member of the American Academy of Audiology and the Tidewater Audiology Society. She is also a member of the Academy of Doctors of Audiology.
About Virginia Hearing Consultants:
Virginia Hearing Consultants has provided hearing aids in Norfolk, Virginia and its surrounding communities for over 9 years. The company offers a full range of diagnostic and preventative hearing healthcare professional services, including hearing aid screening, evaluations, hearing aids sales and rehabilitative and preventative counseling. The staff is dedicated to keeping abreast of the latest improvements in technological advancements in the hearing industry and is committed to offering the most current options to our patients.
Contact:
Dr. Theresa Bartlett, Au.D.
http://virginiahearing.com
Virginia Hearing Consultants
241 Corporate Blvd., Suite 150
Norfolk, VA 23502
(757) 847-5989