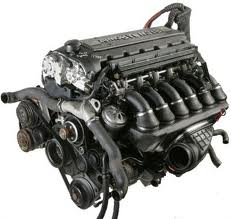 We are proud to offer the new variety in vehicle components inventory that is being supplied by North Alabama salvage yards, junk yards and other experts in the industry
Huntsville, AL (PRWEB) August 24, 2015
Better inventory from statewide suppliers is now helping companies like the Preowned Engines company to exist in the auto parts industry. New partnerships with North Alabama used engines dealers are now simplifying the ordering and delivery process. The new companies that have joined the POE supplier network can be found at http://preownedengines.com/engines-in-north-alabama.
The types of vehicle engines that can be immediately purchased thanks to the new suppliers include most foreign and American manufactured brands. Citizens of Huntsville, Zip City, Decatur, Spring Valley, Russellville and other towns can easily research the current inventory that has been updated when exploring the POE company website.
"We are proud to offer the new variety in vehicle components inventory that is being supplied by North Alabama salvage yards, junk yards and other experts in the industry," a source from the PreownedEngines.com company said.
The groups of secondary market suppliers that are a part of the Southern distribution network at the Preowned Engines company are expected to help improve annual sales for all involved. By acquiring higher quality inventory and attaching better warranty coverage, consumers will receive a better value with each purchase.
"The final sale price, block mileage and other data will now be much easier to review before going through with a sale utilizing our new partner suppliers," the source added.
The Preowned Engines company is currently accepting orders offline by way of its customer service center. Callers to 1-866-320-1065 can inquire about the North Alabama dealers or other companies that currently exist in the regional network expanded this year. Warranty activation and VIN validation are additional services that are being also offered.
About PreownedEngines.com
The PreownedEngines.com company has extended its partner network to include various automotive dismantling agencies, mechanics, salvage yards and other professionals in the used condition parts industry this year. The PreownedEngines.com company has revised the way that quotations are delivered through its portal on the Internet, and it now features automated prices for its inventory.