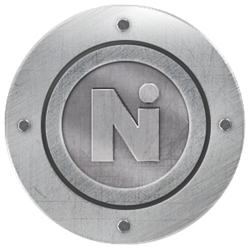 North Aware's goal is to make people go out more in winter.
Toronto, ON (PRWEB) January 28, 2016
In just two days, demand for North Aware's innovative Smart Parka has pushed the coat's Kickstarter pledges well past the original $30,000 (CAD) goal, and pledges continue to grow. The coat comes in seven styles and features 12 unique elements, including an attached scarf and gloves and custom pockets for your phone and tablet. Kickstarter backers can purchase the parkas for over 50% off the retail price, an extreme discount compared to other premium cold weather parkas without these innovative features.
A team of designers, engineers and fashionistas collaborated for over a year to take the Smart Parka from concept to reality. North Aware's drive to create a better winter coat is led by Toronto software developer Jamil Khan, who says he was fed up with trying to wrangle all of his winter protective gear and devices while commuting in cold weather.
"North Aware created the Smart Parka to make people want to go out more in winter," says Khan. "Winter coats needed a serious upgrade. If consumers don't have to worry about a missing hat, gloves or scarf, or where to put all the technology they carry, going outside in cold weather becomes fun instead of intimidating."
Staying active in winter weather is a challenge for busy urban commuters. Studies show that spending just 20 minutes per day outside can significantly improve person's health and mood, but in negative temperatures, frostbite can hit in as few as 10 minutes. The Smart Parka is built with winter activity and protection from the extreme cold in mind. Features include:
Built-in leather gloves
Built-in scarf
Pockets are custom-designed to hold your hat, smartphone, tablet, tracker tag, glasses, keys, wallet and more. Headphone holders keep wires in place, eliminating fumbling.
Removable lining is included to optimize the parka for two temperature ranges. An insulating layer zips in to keep the wearer warm in temperatures as low as -20C (-4F). The liner can be easily removed for temperatures up to 5C (41F).
Zip-on extension converts the coat from hip-length to mid-length for the coldest days.
Three styles for men and four for women.
The retail price of the Smart Parka is $740 (CAD). Kickstarter backers will receive the coat at a highly discounted price starting at $295 (CAD). With the exchange rate benefiting US buyers, those in the US can get the parka for around $200 (US).
The Smart Parka Kickstarter went live on Tuesday, January 26th at 10:00 AM EST.
Smart Parka Kickstarter: http://kck.st/1VnxALa
Smart Parka Media Kit (includes video, images and gifs): http://northaware.com/main/media
About North Aware: Started by Toronto software developer Jamil Khan in Jan 2015, North Aware's goal is to make people go out more in winter. The company aims to penetrate the winter wear market with designs as innovative as the technology projects Khan builds. North Aware launched its first Kickstarter, for the Smart Parka, in January 2016.