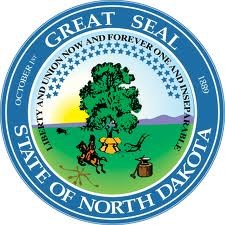 This is a great resource for residents in North Dakota to learn about the country's leading home security system companies.
Bismarck, ND (PRWEB) September 13, 2013
The rankings are in, and there is a new number one home security system company in the state of North Dakota. The rankings have been released by SecuritySystemReviews.com, a trusted and relied-upon resource in the home security industry. All rankings released by the site are based on comprehensive, in-depth home security system reviews. To conduct the new reviews and subsequent rankings, the security team from Security System Reviews paired with a team of professionals from the state of North Dakota. This allows the reviews and rankings of the home security systems to be as closely matched the unique and specific security needs of North Dakota residents as possible.
In order to conduct the reviews used in the ranking process, the team of highly trained security experts posed as customers of each individual company. By conducting reviews in an anonymous, secret shopper format, the team was able to gauge the actual customer experience as accurately as possible. Reviews covered a broad range of criteria, including technology and equipment, service and installation, the level of monitoring a security system that is provided, customer service, warranties, contracts and pricing. The reviews also take into consideration information found on other third party sites, including Angie's List and Yelp. After compiling all relevant information, the team convened to vote on the rankings.
Top companies in the newly released rankings include ADT Security systems, Lifeshield, Vivint and Protect America. Each company had to meet a minimum set of criteria to even be considered for review by Security System reviews.
The home security industry has experienced tremendous growth in recent years, and many North Dakota customers report finding it difficult to do the research required to choose the best security system company and equipment. It's for this reason that SecuritySystemReviews.com designed its unique, user-friendly system to provide instant comparisons of companies in the state.
In addition to providing reviews and rankings to site visitors, Security System Reviews also provides a broad array of other information related to the industry, including articles on topics such as the benefits of home security, blog posts, tips, coupons, discounts and access to instant quotes. The site works to be a one-stop location for all things related to home security. The coupons and instant quotes provided on the site can save North Dakota customers as much as 35% on the installation of an alarm system. All information related to the cost of a system, such as the ADT price, can be found on the site.
Residents of North Dakota can now view the name of the best security company in the state by visiting SecuritySystemReviews.com. In addition, site visitors can access the names of the companies receiving runner-up positions, as well as the accompanying reviews used to create the rankings.