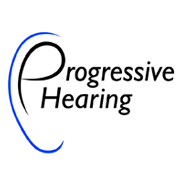 North Miami, FL (PRWEB) August 19, 2013
First time hearing aid buyers have a lot of questions, and even repeat buyers have many questions because hearing aid technology is constantly evolving. Before visiting an audiologist, many consumers prefer to do their own internet research and gather all of the available facts about different hearing aid styles, prices and options. To accommodate the desire for independent research, Progressive Hearing of North Miami FL, recently added the downloadable Guide to Better Hearing to their website. The guide was created by the non-profit Better Hearing Institute and offers unbiased, current information about how to select a hearing aid and common pitfalls to avoid when purchasing. The Guide to Better Hearing is available for free, immediate download at http://www.progressivehearing.com/guide-to-better-hearing-miami-beach-fl/
Dr. Susan Roth and the entire staff at Progressive Hearing hope that anyone seeking information about hearing aids in North Miami will download the guide and contact them directly with any further questions and when they are ready to schedule an appointment.
About Dr. Susan Roth, Au.D, Ph.D.
Dr. Susan Roth is an Audiologist and the owner of Progressive Hearing. Dr. Roth obtained her undergraduate degree at Miami University in Ohio obtaining a Certificate in Gerontology from The Scripps Gerontology Center. Dr. Roth sought her Doctorate in Audiology at the University of Cincinnati, graduating in 1995. Later that year she moved to Florida and now calls the Sunshine State her home after having lived all over the US and Europe as an "Air Force Child".
About Progressive Hearing:
Progressive Hearing has provided hearing aids in Miami, Florida and its surrounding communities for over 10 years. The company offers a full range of diagnostic and preventative hearing healthcare professional services, including hearing aid screening, evaluations, hearing aids sales and rehabilitative and preventative counseling. The staff at Progressive Hearing is dedicated to keeping abreast of the latest improvements in technological advancements in the hearing industry and is committed to offering the most current options to their patients. Initial evaluations and consultations are free of charge. Progressive Hearing is located in the Mt. Sinai Hospital complex on Miami Beach and with a satellite office at Mt. Sinai Aventura.
Contact:
Susan Roth
http://www.progressivehearing.com/
Progressive Hearing
2232 NE 123rd St
North Miami, FL 33181
(786) 232-4977