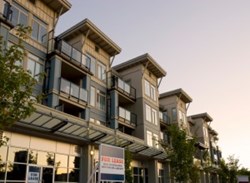 The expansion of the rental market is good news for landlords and tenants alike. The rental market is likely to become far more competitive and tense in the near future.
Seattle, WA (PRWEB) August 07, 2013
Over the past few years, hundreds of news articles have covered the demise and rebound of the housing market. As the market reaches recovery, the question consumers are asking is whether they should buy or rent. Indeed, very little has been said about the rental market in these columns. This week, North Pacific Property Management, a Seattle property management company, published a blog post on the condition of home and apartment rental markets in the U.S. today.
The article reports that rental markets are growing at a much faster pace than housing markets, and this is causing rent prices to go up. In the Seattle area, rent has far surpassed $2 per square foot. So, is renting in Seattle bad news for consumers? No, the post explains, because the large number of units constructed will create a competitive environment, keeping renting prices low. Seattle is ranked 7th in the nation for apartment construction. Thus, the rental boom is good news for landlords and tenants alike.
What is driving the massive growth in housing rentals and apartments? North Pacific Property Management cites the huge number of foreclosures in 2008 as one reason. Investors have scooped up billions of foreclosed homes and converted them into rental units. Additionally, renting is extremely popular with younger households. With 77% of householders under age 24 renting, demand is able to balance with supply, creating a highly efficient market. The number of renters is also expected to increase because of the high level of satisfaction they demonstrate.
Over the next few years, North Pacific Property Management expects rental markets to become extremely competitive and far more difficult to navigate. Landlords and tenants alike are encouraged to seek the help of a professional. Property managers are becoming increasingly important for success in the rental markets. To learn more about the services North Pacific Property Management offers, visit their website at http://www.northpacificpropertymanagement.com/.