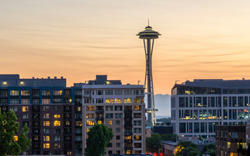 A property management company is able to greatly diminish the number of problems that arise between landlord and tenants.
Bellevue, WA (PRWEB) December 17, 2014
According to North Pacific Property Management there are numerous advantages and disadvantages to owning real estate. In their most recent article, they talk about the 5 biggest problems landlords will face while owning real estate and how North Pacific Property Managements' services can help owners avoid those problems.
The first problem North Pacific Property Management discusses is the potential for bad tenants. Screening tenants to find the ones that are trustworthy can be tedious and time consuming. North Pacific Property Management offers to help with this process.
"Our qualified team of experts work to find safe, trustworthy tenants so that your assets are protected," they say. The article goes on to describe how North Pacific Property can diffuse the threat of vacancy.
Liability is also a risk for any real estate owner, especially when their assets do not conform to federal and state regulations. The article warns that, "Failure to conform to these regulations can put your wealth in jeopardy…"
North Pacific Property Management partners with the landlord to ensure the tenant's safety while renting and the protection of the owners wealth.
The article also discusses how handling emergencies and unexpected maintenance can be stressful for landlords. They state that, "At North Pacific Properties, we are committed to handling emergencies and dealing with maintenance issues so that you don't have to."
To learn more about the different services North Pacific Properties Management provides, visit their website at http://www.northpacificpropertymanagement.com/
About North Pacific Property Management:
North Pacific Property Management is a Seattle and Bellevue based company that manages everything from large apartment buildings to single properties. Their goals and processes work toward maximum efficiency, minimal vacancies, and the highest profitability.
North Pacific Property Management,
2212 Queen Anne Avenue North
Seattle, WA 98109