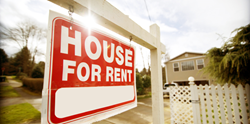 There are ways to help attract and retain the right kind of tenants - you just need to know a few of the right tricks.
Seattle, WA (PRWEB) February 18, 2015
If a rental property listing is simply not generating any potential tenant interest, it is obviously time for a change. The latest article released by North Pacific Property Management encourages property owners to consider 5 tips when searching for ways to get a potential tenant's attention.
One of the first tips the article offers is for property owners to target their desired type of tenant. North Pacific Property Management states in their article that, "Analyzing and deciding which tenants would be best suited for your property will help you to prepare and furnish the estate accordingly." There are a few specific questions to consider when deciding on a target audience for your real estate.
Not only is the outside appearance of a piece of property critical to getting tenants interested in property, but the upkeep of the inside is important as well.
The article points out that, "People want a home they can really enjoy, so how you display your home should be appealing and welcoming."
North Pacific Property Management states that poor interior care is an immediate warning to tenants, and owners should take regular care of their estates.
Moreover, property owners should make sure that their 'curbside impression' is exemplary. The first impression is often a lasting one.
One powerful way owners can increase the likelihood of their properties being viewed by searching tenants is to partner with a property management company to accomplish this goal.
The article states that a property management company knows, "the in's and out's of generating interest in your property, and they can handle the preparation and tenant-finding process for you."
To learn more about how a North Pacific Property Management can help property owners prepare their estate for tenants and how they help to match tenants to homes, visit their website at http://www.northpacificpropertymanagement.com.
About North Pacific Property Management:
North Pacific Property Management is a Seattle and Bellevue based company that manages everything from large apartment buildings to single properties. Their goals and processes work toward maximum efficiency, minimal vacancies, and the highest profitability.
North Pacific Property Management,
2212 Queen Anne Avenue North
Seattle, WA 98109