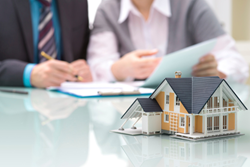 Experience, great resources, and an excellent team are what you need to help your rental property thrive.
Seattle, WA (PRWEB) April 15, 2015
Property management can be confusing and complicated for landlords and property owners. The latest article from North Pacific Property Management helps struggling property owners realize that things can be simple with the help of a property management company. The article takes some of the FAQs they hear most from searching rental property owners, and gives a brief, yet thorough description of what North Pacific Property Management or other property management companies can offer.
The article states that,"North Pacific Property Management is one of the best Seattle property management businesses available because of our experience, resources, and team."
One of the top FAQs discusses the kinds of property that North Pacific Property Management is willing to manage. They say, "At North Pacific Property Management, we frequently manage properties such as single family homes, townhouses, condos, multi-family properties, and apartment buildings throughout the Seattle area."
Another FAQ asks about the areas of Washington that North Pacific Property Management can handle. The answer includes areas such as Seattle, Bellevue, Issaquah, Puget Sound, and Snohomish County.
Many visitors are quick in inquire about the credentials and experience property management companies can, and should, offer. The article explains that it is important to work with crews that are certified in their respective fields and are qualified and capable in their positions.
"Each of our professional team members is by nature an entrepreneurial individual, a creative thinker, and someone who has demonstrated excellence at problem-solving and negotiating," North Pacific Property Management says.
To learn more about North Pacific Property Management quality services and professional staff, visit their website at http://www.northpacificproperties.com.
About North Pacific Property Management:
North Pacific Property Management is a Seattle and Bellevue based company that manages everything from large apartment buildings to single properties. Their goals and processes work toward maximum efficiency, minimal vacancies, and the highest profitability.
North Pacific Property Management,
2212 Queen Anne Avenue North
Seattle, WA 98109