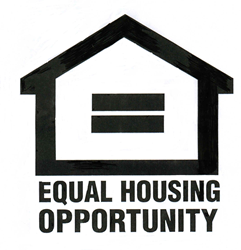 Jobs are the very backbone of what makes life so great in North Texas
Dallas, Texas (PRWEB) December 04, 2014
With home owners finding a multitude of employment opportunities in the diverse economy of Texas it seems nothing is going to stand in the way of the state's hot local real estate markets. Berkshire Hathaway HomeServies PenFed Realty Texas reports steady job growth throughout the state of Texas is working to bolster local real estate markets, such as Mckinney, where home buyers are eagerly vying for their own place to call home.
According to a November 21 report in The Dallas Morning News, which cites data from the Texas Workforce Commission, Texas added 35,200 seasonally adjusted jobs in October. In addition to this staggering number, September's values were also upwardly revised from 34,600 jobs to 37,400.
These values brought Texas' overall job growth for the last 12 months to a record 421,900 jobs. Texas trails only California in job creation for the last year and is responsible for one of every six jobs created in the United States.
This is just another sign of an economy that is working for its home owners. The many employment opportunities brought by the growing and diversifying job market is helping local markets like Mckinney to keep flourishing with an eager and enabled buyer base.
"Jobs are the very backbone of what makes life so great in North Texas," says DD Flynn, VP of Marketing for Berkshire Hathaway HomeServies PenFed Realty Texas. "Home owners are able to work here in a variety of industries and positions so there's something for everyone."
Altos Research, a California-based real estate analytics company, reported on November 21 the median single-family home value in Mckinney was $343,995. This value has been on an upward swing, only slightly steeper than the gradual growth noted earlier in the year.
This gain could be due to a still-strong buyer presence on the Mckinney home market. Altos measures buyer and seller favor through a unique value known as the Market Action Index, which uses a neutral value of 30. With a current MAI of 41.72, well above the neutral zone, the Mckinney real estate market has many more buyers than available homes. This is giving home owners looking to sell a more competitive edge and allowing them to command higher prices for their homes.
With an inventory that is currently on a downward trend, about 638 properties were on the market as of November 21, home buyers can look forward to a competitive but rewarding market in Mckinney.
Click here for a 60-second Mckinney home market update.
About PenFed Realty
PenFed Realty, wholly owned by PenFed (Pentagon Federal Credit Union), is a full-service real estate company with an annual sales volume over $2.8 billion; serving PenFed members as well as the general public. Over 1,700 top-notch sales professionals work out of PenFed Realty's 50+ offices to provide complete real estate services nationwide.
PenFed Realty is an independently owned and operated franchisee of BHH Affiliates, LLC. Berkshire Hathaway HomeServices and the Berkshire Hathaway HomeServices symbol are registered service marks of HomeServices of America, Inc.
About Berkshire Hathaway HomeServices
Berkshire Hathaway HomeServices, based in Irvine, CA, is a real estate brokerage network built for a new era in residential real estate. The network, among the few organizations entrusted to use the world-renowned Berkshire Hathaway name, brings to the real estate market a definitive mark of trust, integrity, stability and longevity. Berkshire Hathaway HomeServices in early 2014 was named "Real Estate Agency Brand of the Year" by consumers in the 26th annual Harris Poll EquiTrend® study of the largest real estate networks. Visit http://www.berkshirehathawayhs.com.
Irvine, CA-based HSF Affiliates LLC operates Berkshire Hathaway HomeServices, Prudential Real Estate and Real Living Real Estate franchise networks. The company is a joint venture of which HomeServices of America, Inc., the nation's second-largest, full-service residential brokerage firm, is a majority owner. HomeServices of America is an affiliate of world-renowned Berkshire Hathaway Inc.