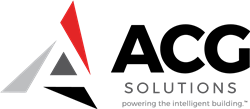 CORNELIA, Ga. (PRWEB) February 28, 2019
ACG Solutions, a leading provider of state-of-the-art information technology (IT), security and telecommunications solutions, today announced that North Georgia Community Foundation (the Community Foundation) has adopted components of the company's Protect solutions to create a more safe and protected environment at its headquarters, two buildings based in Gainesville, Ga.
In addition to providing funding to many nonprofits in the North Georgia 15-county region, the Community Foundation also offers affordable office space to 13 501c3 organizations on its campus. By engaging ACG Solutions to architect customized access controls for each individual non-profit, as well as its own staff, the Community Foundation's technology initiative serves to enhance building security while protecting the privacy of those seeking crisis counseling and other forms of critical community services.
Further security measures include the installation of 911 panic buttons and Collaborative Response Graphics® (CRGs®) to support first responders in coordinating a threat response. CRGs, known as geo-spatial maps, combine a gridded overlay, high resolution imagery of floor plans and other building details to give emergency response teams the ability to instantly visualize their physical location in real time during an emergency. In this case, the Community Foundation's CRGs have been filed with the local sheriff's department to support a quicker, more accurate response time, as well as improve command and control.
"The North Georgia Community Foundation is focused on providing our staff and non-profit tenants a safe place to carry out their respective missions," said Michelle Prater, President and CEO of North Georgia Community Foundation. "We greatly appreciate the knowledge, experience, and support that ACG provided us during this process."
About CRGs - intelligent situational awareness graphics
Through its strategic partnership with Critical Response Group, ACG Solutions is uniquely positioned to offer the CRG technology in Georgia. CRGs were adopted from a U.S. Special Operations military mapping technique used overseas to communicate during counter-terrorism missions. It is now nationally recognized and adopted in thousands of schools and private companies throughout the United States. CRG building graphic details encompass room labels, hallway names, external door numbers, and key utility locations.
"ACG Solutions offers comprehensive and integrated security solutions that help businesses upgrade their infrastructure and communication capabilities with law enforcement, which unfortunately in these times, is an important and pragmatic step for emergency protocols," said Laura Faught, president and COO, ACG Solutions. "We are pleased to support the Community Foundation in achieving its goal of setting a higher standard for building security and privacy to further its philanthropic mission."
About the North Georgia Community Foundation
Founded in 1985 by Lou Fockele and other business leaders, the North Georgia Community Foundation supports nonprofit organizations and donors by building, distributing, and preserving philanthropic assets. To learn more, call 770-535-7880 or visit http://www.ngcf.org.
About Critical Response Group, Inc.
Formed in 2016 and formerly the Geospatial Intelligence Division of The Rodgers Group, LLC, Critical Response Group is a team of dedicated, experienced and proven professionals from the U.S. Military Special Operations and domestic public safety communities. Members of our team have served as Police Chiefs, SWAT team commanders, Fire Chiefs, Emergency Management Coordinators, Fusion Center Directors and former members of the U.S. Military Special Operations Command who have served on numerous tours in combat. They have a proven record of success operating in environments ranging from the war on terror overseas to man-made and natural disasters here at home. For Further Information, Contact our office at 732.779.4393 or http://www.crgplans.com or https://youtu.be/10aghbY3AKI.
About ACG Solutions
ACG Solutions serves all industries with a complete portfolio of information technology, security, and telecommunications solutions for powering the intelligent building™.
For more information, please visit http://www.acg-solutions.com.
Facebook: https://www.facebook.com/TheACGTeam/
LinkedIn: https://www.linkedin.com/company/acgsolutions/
Twitter: https://twitter.com/TheACGTeam