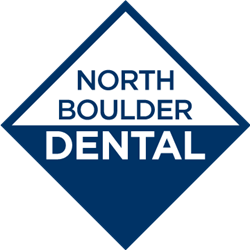 "We look forward to this event every year," said Robert Murphy, D.D.S. "It's not only a chance to get kids on the right road to dental health, but it also provides our whole team the opportunity to connect & give back to the Boulder community."
Boulder, CO (PRWEB) February 09, 2016
What a great day to smile! North Boulder Dental Group is pleased to announce it provided over $7,814 of free dental services to 13 children during the national Give Kids a Smile Day on February 5, 2016. Dental services given on the day included free cleanings and checkups, dental sealants, fluoride and cavity treatments, toothbrushes, oral health education, and much more.
The American Dental Association (ADA) and Colorado Dental Association (CDA) sponsor this nationwide event, which North Boulder Dental Group has been involved with since the beginning in 2003. The event, in its 13th year, is an important program for children from low-income families without insurance or access to basic dental care.
"We look forward to this event every year," said Robert Murphy, D.D.S. and senior partner at North Boulder Dental Group. "It's not only a chance to get kids on the right road to dental health, but it also provides our whole team the opportunity to connect and give back to the Boulder community."
Give Kids a Smile Day is the first Friday in February and coincides with National Children's Dental Health Month. Dental practices volunteer their time and services to not only treat children in need around the country but to ensure these same children have a positive dental experience to encourage lifelong dental care. It is estimated that almost 300,000 children were treated from more than 7,000 participating dentists during this year's Give Kids a Smile Day.
North Boulder Dental Group offers a comprehensive range of high quality and tailored dental services from ongoing preventative care to emergency dentistry. Having served the Boulder community for over 30 years, North Boulder Dental Group is relied upon to understand individual needs and use state-of-the-art equipment and materials to help achieve patient goals.
North Boulder Dental Group is located at 1001 North St, Boulder, CO 80304. Learn more about North Boulder Dental Group on their website at http://boulderdental.com/ or call for an appointment (303) 447-1042.