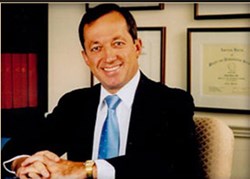 Vienna, VA (PRWEB) October 30, 2013
More and more men and women are turning to plastic surgery to stay young. For Dr. Widder, the "DC Butt Doctor," most patients in their sixties and seventies come in hoping to achieve a younger look either to match the energetic spirit they have or to create an even playing field in the office.
"A few of my older patients will tell me they feel a disadvantage in the workforce. Younger people are being hired and they feel they are treated differently as older employees. Others tell me they still feel very energetic but when they look in the mirror, they see their mothers. They want to look the way they feel. Those are the most common reasons people are looking for surgery," says Dr. Widder.
According to Dr. Widder, older patients opt for tummy tucks and face lifts. Tummy tucks make the patients feel younger while the face lift actually creates a younger look. Some first time patients are hesitant of going for the full face lift. Instead these patients opt for an eye lift. However Dr. Widder insists these patients are the minority.
Dr. Widder is the only plastic surgeon in the Northern Virginia area offering buttock implants. The "Butt Doctor" of D.C. has made it his mission to help men and women achieve the perfect posterior.
About Widder Cosmetic & Plastic Surgery:
Serving the Northern Virginia area, Washington D.C. metropolitan area and beyond in cosmetic and plastic surgery procedures for more than 25 years, Dr. Widder is an established member of the American Society of Plastic Surgeons and the American Society of Aesthetic Plastic Surgery. His surgery center is accredited by the AAAASF. Dr. Widder's office provides free consultations at their luxurious 3,300 square foot facility. Their services include Face Lift, Facial Implants, cheek, chin, eyelids surgery, Otoplasty Ear Tuck, Botox and Facial Fillers, Liposuction, Breast Augmentation, Breast Reduction and Breast Lift, Pectoral Implants, Gynecomastia Surgery, Calf Implants, Rhinoplasty, and they're the only plastic surgery center in the area offering buttock implants. For more information about The D.C. Butt Doctor visit: http://www.widderplasticsurgery.com.