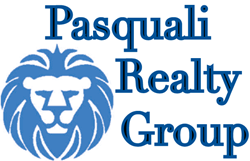 Burke, VA (PRWEB) February 13, 2014
Winter Storm Pax is currently sweeping up the East Coast. Hopefully people have prepared their family, pets, and cars beforehand. Pasquali Realty Group, a Northern Virginia real estate company is sharing tips on handle some cold weather related emergencies.
If snowed in:
If the lock freezes up, use a lighter or match to heat the key. Lock de-icer can also be used.
To keep the doors from freezing shut, the best bet is to keep the car in a garage. If no garage, apply a coat of petroleum jelly to the door's hinges and latches, or place a plastic trash bag between the door or window glass and the frame. Do not throw hot water on the car. It will freeze.
If no water is available, melt snow in an emergency. Bringing water to a rolling boil for one minute will kill most germs.
If the power goes out:
Keep refrigerator and freezer doors closed as much as possible. An unopened freezer should keep food frozen up to 48 hours. Food should remain cold in an unopened refrigerator for 24 hours. If power is out for a long period of time, use snowdrifts as a makeshift freezer for food.
Unplug all equipment that will automatically turn on when power is restored or that may become damaged due to voltage irregularities.
Use flashlights for emergency lighting. Do not use candles.
Do not run a generator inside a home or garage. The carbon monoxide in enclosed spaces can be deadly.
Other common winter emergencies:
If the furnace goes out … Call a service provider. Use an alternative heat source such as a wood stove or fireplace in the meantime. Do not use the stove or oven as a source of heat. This increases the risk of carbon monoxide poisoning.
If the pipes freeze… Soak towels in hot water and wrap them around cold sections of the pipe. Keep cabinet doors open to allow warm air to circulate around pipes. Turn on faucets enough to let them drip slowly. Keeping water moving within pipes will prevent freezing. Monitor the faucets for reduced water flow.
If the pipes burst… Shut off the main valve and call a plumber.
Pasquali Realty Group is an incorporated business that is a subsidiary under NBI Realty, and is currently licensed in both Virginia, and Washington, DC. They are a member of the National Board of Realtors(NAR), Virginia Board of Realtors(VAR), and Northern Virginia Board of Realtors (NVAR).