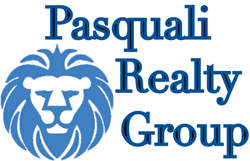 Burke, VA (PRWEB) June 25, 2014
Summer brings sunshine, green leaves, and trips to the beach. But the warm, dry season also offers the perfect chance to get some work done around the house. Pasquali Realty Group, a Northern Virginia real estate company, shares with these five tips that can help get the home in tip-top shape and ready for the rest of the year.
1. Take stock of the roof.
The storms of winter and spring can take a toll on the roof. Check for loose or broken shingles and loose chimney bricks and mortar. Check the skylights from inside the home for any stains, which could indicate water leakage.
2. Check the gutters and drainage.
Clear the gutters of any debris that may have accumulated over the winter and spring. Look for signs of bending or damage and replace any gutters that are leaking. Likewise, check the foundation for standing water. Soil should slope away from the foundation at a rate of six vertical inches over the first 10 feet. If puddles are around the home, consider consulting an expert about installing a drain to keep water from weakening the home's foundation.
3. Clean the windows.
On a sunny day, take a towel and eco-friendly cleaner and go to town on those smeared and smudged windows. Clean windows let more sunlight in, which is good for the spirit and helpful once fall arrives again and the temperatures cool off. A simple cleaning solution can be made with one part vinegar to eight parts water and a few squirts of dish soap. For second or third floor windows it may be a good idea to hire a window cleaning company to do at least the outside of the house.
4. Replace damaged window screens
Once the window glass is clean, take a good look at the screen. Check for any rips or holes and repair or replace the screen.
5. Repair or clean the deck/patio space.
For a cement or concrete patio, power washing can make them look brand new. Power washing is not recommended for wood decks but they should be washed off, checking for any loose boards or posts and repair or replace them as needed. The deck can also get an upgrade with re-staining.
Pasquali Realty Group is an incorporated business that is a subsidiary under NBI Realty, and is currently licensed in both Virginia, and Washington, DC. They are a member of the National Board of Realtors(NAR), Virginia Board of Realtors(VAR), and Northern Virginia Board of Realtors(NVAR).