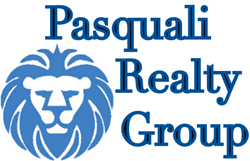 Burke, VA (PRWEB) August 05, 2014
August is National Curb Appeal month. Curb appeal is important in setting a welcoming tone. If planning to sell a home, an attractive exterior becomes crucial. Pasquali Realty Group, a Northern Virginia real estate company provides tips to help with improving the home's exterior.

Swap a rotting wooden porch system with a new structural synthetic balustrade system that includes porch posts, top and bottom rails, balusters and all the other pieces essential to create a weather-resistant porch.
Trim out exterior windows. Use crossheads over a window and top with a solid, decorative or recessed panel keystone accent piece. On the sides and below the window, use moulding pieces with plinth blocks in the corners to eliminate miter cuts.
Replace older, rotting wooden louvers with low-maintenance polyurethane louvers. Such functional louvers should have a noncorrosive fiberglass screen backing to keep insects out while allowing maximum airflow and ventilation to enter an attic.
A conventional older wooden door may be inefficient, worn out or plain ugly. Consider replacing your old wooden door with a solid fiberglass door, which is up to four times more energy efficient and resistant to rot, rust, dings and weather.
Make smart upgrades with a proven return on investment. For example, adding energy-efficient vinyl windows to a home can have a cost recoup value of 78.7 percent, while adding vinyl siding can have a 78.2 percent recoup rate, according to the 2014 cost versus value study conducted by Remodeling magazine.
Add "top down" color to the home by starting with the roof. Polymer slate and shake roofs, like those from DaVinci Roofscapes, come in 49 standard colors and unlimited custom colors.
Color plays a major role in creating curb appeal. Add and maintain colorful shrubbery and planters to give your exterior a natural burst of color. Look to the front door, your shutters and trim to add pops of color additions that complement the rest of the exterior.
Pasquali Realty Group is an incorporated business that is a subsidiary under NBI Realty, and is currently licensed in both Virginia, and Washington, DC. They are a member of the National Board of Realtors(NAR), Virginia Board of Realtors(VAR), and Northern Virginia Board of Realtors(NVAR).