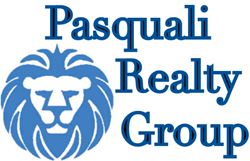 Burke, VA (PRWEB) October 02, 2014
Pasquali Realty Group, a Northern Virginia real estate company asks, whether a new homeowner or one for years, think of keeping the home in top shape. It could prevent costly problems down the road -- and assist in getting top dollar when it comes time to sell.
The first thing to do is develop and then implement a maintenance plan.
The Insurance Information Institute, the American Society of Home Inspectors, the National Association of Home Builders, the U.S. Consumer Product Safety Commission, Freddie Mac and the U.S. Homebuyer Education Center offer a host of maintenance tips.
Water:
Check visible water pipes and sewer lines for cracks, rusting and leaking; turn on faucets to test water pressure and volume; and look for clogged or sluggish drains or dripping faucets. If pipes are galvanized or steel and the house is old, be sure to check carefully along the entire length of the pipe. Wrap the pipes with heating tape every winter and insulate unfinished rooms such as garages if they contain exposed pipes. Also check for signs of leaking or rusting on the water heater.
Electricity:
Check the electrical system's load center and see if there are fuses or circuit breakers; also check its age and look for signs of wear or exposed wires.
Heat:
Check the heating system for gas leaks and cracks in the heat exchanger. Maintain the furnace, fireplace, boiler, water heater, space heater and wood-burning stove and have the heating system serviced every year. Clean and vacuum dust from vents, baseboard heaters and cold-air returns.
Gas:
Check all smoke alarms, and carbon monoxide detectors. Change the heating and air conditioning filters. Have the appliances inspected for gas leaks and adequate ventilation.
Insulation:
The attic should be five to 10 degrees warmer than outside air. Check weather stripping and caulking around windows and doors and replace or repair it as needed. Also repair broken glass and loose or missing putty on windows.
Basement/Attic:
Well-insulated basements and crawl spacers will protect the pipes from freezing. Check the basement for signs of water leaking, dampness, flooding, dry rot and termites. Check the attic for signs of leaks and any rodent or insect infestation.
Exterior:
Remove all debris from gutters. Maintain the steps and handrails. Inspect the roof for damaged or loose shingles; gaps in the flashing where the roofing and siding meet vents and flues; and damaged mortar around the chimney (especially at the joints, caps and washes). Inspect the home's exterior walls, looking for possible weather-related damage like cracks and loose or crumbling mortar.
Pasquali Realty Group is an incorporated business that is a subsidiary under NBI Realty, and is currently licensed in both Virginia, and Washington, DC. They are a member of the National Board of Realtors(NAR), Virginia Board of Realtors(VAR), and Northern Virginia Board of Realtors(NVAR).