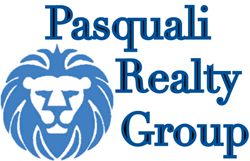 Burke, VA (PRWEB) October 30, 2014
According to the latest market reports compiled from data from residential real estate transactions throughout the region, the Northern Virginia real estate market experienced some positive trends in September. Homes across the region are selling in about six weeks or less on average. The Northern Virginia market includes the city of Alexandria and Arlington, Fairfax, Loundoun, and Prince William counties.
Homes have continued to sell rapidly throughout Northern Virginia, according to September data. In Arlington County, the average days on market (DOM) was 34 days, followed by Fairfax County with a DOM of 36 days. Alexandria City experienced an average DOM of 39 days, while Prince William and Loudoun counties followed with DOMs of 41 days and 42 days, respectively.
The number of units sold in the Northern Virginia region decreased in all areas except Arlington County, which experienced an 8 percent increase, when compared to September 2013. Other areas saw declines that ranged from 8 percent to 16 percent. Similarly, median sale prices throughout the region decreased in all areas but one. Arlington County experienced no change, Fairfax, Loudoun and Prince William counties each saw a 1 percent decrease, and Alexandria City saw an 11 percent drop.
Inventory increased throughout the entire region when compared to the same month last year. Alexandria City saw a 12 percent increase, and Prince William County saw an increase of 27 percent. In Fairfax County inventory rose by 30 percent, while it rose by 36 percent in Arlington County and 37 percent in Loudoun County.
Pasquali Realty Group is an incorporated business that is a subsidiary under NBI Realty, and is currently licensed in both Virginia, and Washington, DC. They are a member of the National Board of Realtors(NAR), Virginia Board of Realtors(VAR), and Northern Virginia Board of Realtors(NVAR).