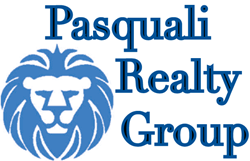 Burke, VA (PRWEB) November 06, 2014
Fall is here: time to get the house in shape for the cooler months ahead. Although autumn can be one of the busiest seasons for homeowners preparing for winter, it's also the best time to take advantage of the moderate weather to repair any damages before the first frost sets in. Pasquali Realty Group, a Northern Virginia real estate company is suggesting home maintenance ideas to keep the home running in peak condition all winter long.
EXTERIOR MAINTENANCE
Check foundation for cracks and caulk around the areas where masonry meets siding, where pipes or wires enter the house, and around the windows and door frames to prevent heat from escaping.
Install storm windows and doors and remove screens. Before storing, clean and repair screens, spray with a protective coating and place in a dry area of the basement or garage.
Inspect exterior walls to see if any paint is peeling or blistering on the house or outbuildings.
Make sure the roof is in good shape. Inspect for missing and loose shingles.
After leaves have fallen, clean out the gutters, and downspouts, flush them with water, inspect joints, and tighten brackets if necessary. Clogged gutters are one of the major causes of ice dams.
Replace old or damaged gutters with new ones that have built-in leaf guards.
Weather-strip the garage door. Make sure the seal between the garage door and the ground is tight to prevent drafts and keep out small animals.
Inspect the driveway for cracks. Clean out and repair any damage with driveway filler, then coat with a commercial sealer.
INTERIOR MAINTENANCE
Have the heating system checked by a licensed heating contractor. Heating systems will use fuel more efficiently, last longer and have fewer problems if properly serviced.
Get the woodstove and fireplace in working order
Change the direction of the ceiling fan to create an upward draft that redistributes warm air from the ceiling.
Test and change the batteries in the smoke and carbon dioxide detectors and keep extra household batteries on hand.
Check basement windows for drafts, loose frames or cracked panes.
Pasquali Realty Group is an incorporated business that is a subsidiary under NBI Realty, and is currently licensed in both Virginia, and Washington, DC. They are a member of the National Board of Realtors(NAR), Virginia Board of Realtors(VAR), and Northern Virginia Board of Realtors(NVAR).