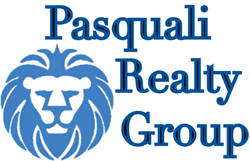 Burke, VA (PRWEB) May 19, 2015
Summer is right around the corner. It usually comes with many home improvement activities and projects. Whether it's building a new deck, taking on a landscaping project or completing routine maintenance, homeowners can spend many hours working around the house. Pasquali Realty Group, a Northern Virginia Real Estate company suggests some things to add to the list.
Gutters. Jammed gutters can send water in all the wrong directions and places. Water may damage landscaping and even crack your home's foundation eventually. Flush out gutters with a garden hose and scoop out any blockages. Repair any damages and add downspout discharge pieces as needed.
Windows/Doors. Caulk any gaps around windows and door frames. Remove storm windows and put up screens. Make sure all windows open easily when unlocked. Check locks on all exterior doors and windows.
Grade. Assess your grade and make adjustments if needed – especially if you had water issues last winter or spring. The grade should slope away from the house at least 6 inches for every 10 feet. If possible, use soil with some clay content to divert the water or install plastic sheeting that slopes away from the house.
Irrigation system. Turn on the sprinkler system and check for damaged or misdirected sprinkler heads. Look for leaks, puddles of water (a sign that there's an underground leak in the system), and breaks in the lines and hoses. Check for dry areas too, which may indicate blocked pipes that need flushing or a kinked supply line.
Sidewalks/Driveways. Use crack filler to repair concrete and asphalt cracks up to ½-inch. Use patch material on larger cracks. Hire a professional to hydraulically reposition tilted pieces of concrete.
Landscaping. Trim trees and shrubs that may be touching the siding or brick, windows or trim. Experts recommend maintaining a distance of at least two feet between the home and plants to keep damaging insects and moisture away from the home.
Ducts. Although this is technically an inside project, it's important to do now. If you suspect that dampness may have entered the ducts, summer is a great time to get them cleaned and checked for mold. Warm-weather moisture and dampness from your air conditioner can foster the growth of mold, which may be bad news for your family's health.
Pasquali Realty Group is an incorporated business that is a subsidiary under NBI Realty, and is currently licensed in both Virginia, and Washington, DC. They are a member of the National Board of Realtors(NAR), Virginia Board of Realtors(VAR), and Northern Virginia Board of Realtors(NVAR).