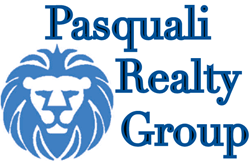 Burke, VA (PRWEB) July 16, 2015
Northern Virginia real estate company Pasquali Realty Group knows it's the small things that help seal the deal on a house sale. Here's a list of essential projects that can get you the most bang for your buck:
Clean Everything
A clean home gives the impression that the home has been cared for. If you can't do it yourself, hire a cleaning company to clean top to bottom including windows, baseboards, cold air returns, grout and lighting fixtures.
Flooring
Buyers remember nice carpet, and it's often a major factor in a decision to buy. Replace any warn or stained carpet. Small tile projects are relatively inexpensive and just like carpet, buyers remember nice tile. Replace vinyl or old tile with modern tile to renew the look of a room.
Painting & Decor
Painting is a powerful and inexpensive way of making your home stand out. Use warm, earthy, tones for wall color in bigger rooms and open areas. Remove outdated curtains, mini-blinds and décor - especially wallpaper.
Kitchen
A well-coordinated kitchen with matching appliances is essential when selling your home. Replace old kitchen appliances. Consider enhancing the look of standard cabinets by adding contemporary hardware such as handles and knobs. For older cabinets, consider glaze along with new hinges and hardware.
Bathroom
A new vanity can really change the look and feel of the bath. Replace the outdated bathroom vanity and top. Choose a neutral blue or green paint color for full baths and buy a shower curtain, bath mat and towels to match.
Exterior
A well kept exterior really adds curb appeal. Power wash the exterior and don't forget to clean exterior lighting fixtures. Show off your porch, deck and patio spaces with well-placed outdoor furniture and add color with potted plants. Make sure your home's landscaping looks its best. Edge the yard, mulch flowerbeds, manicure bushes and if your yard is a monochrome green, add color by planting annuals.
Pasquali Realty Group is an incorporated business that is a subsidiary under NBI Realty, and is currently licensed in both Virginia, and Washington, DC. They are a member of the National Board of Realtors(NAR), Virginia Board of Realtors(VAR), and Northern Virginia Board of Realtors(NVAR).