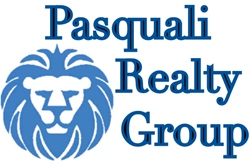 Burke, VA (PRWEB) September 17, 2015
Fall has arrived in the Washington, DC area. Northern Virginia real estate company Pasquali Realty Group is giving homeowners tips on how to avoid problems, and prepare the home for the winter months.
Drainage issues
When next spring comes, where will the melting snow go? Is the basement properly protected and are there any improvements to be made to drainage? Have tree roots caused damage to the foundation? In the basement, check for moisture by taping a garbage bag on the floor for a day. If the outline of the bag is left when removed, there's moisture coming in.
Drafts
A breeze can be nice in the summer, not in the winter, so check the seals on doors and windows. This helps save energy and money as well. There are numerous and affordable options at any hardware store that will make a difference as the temperature drops.
Cleaning
From air filters to gutters and garden equipment and tools, plan for the winter and next summer when everything is in use again. Obstructions need to be cleared from gutters before they fill with snow and ice, and outdoor equipment could be expensive to repair if it's not serviced before idling for months.
Safety
Check that old paint hasn't been left near a furnace or outside extension cords have become frayed or nicked. Check fireplaces or chimneys and heaters for any obstructions or dirt that could cause problems.
Pasquali Realty Group is an incorporated business that is a subsidiary under NBI Realty, and is currently licensed in both Virginia, and Washington, DC. They are a member of the National Board of Realtors (NAR), Virginia Board of Realtors (VAR), and Northern Virginia Board of Realtors (NVAR).