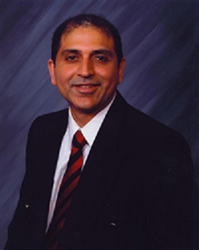 Northridge, CA (PRWEB) June 08, 2016
Northridge dentist, Dr. Elyson, and Dr. Assili announce a number of limited-time promotions they are currently offering. Patients can get dental implants for $999, as well as $200 off any dental implant procedure. For discreet orthodontic treatment at a discount, patients can get Invisalign for $3,395, including a complimentary consultation. Patients can also get one hour of Zoom, a newer professional teeth whitening treatment, for $199. These promotions give patients a range of choices for improving their dental health and looks for less money than they would normally pay.
Dental implants stand out as the leading form of tooth replacement. Not only do dental implants look more like natural teeth than alternatives thanks to a lack of external hardware, but they also keep the jaws healthy because they take the place of tooth roots. Implants can also last a lifetime when they are cared for properly. Invisalign is a popular and fast orthodontic treatment, offering clear aligners that can be removed for meals and cleaning. Zoom whitening is similar to traditional office whitening, but it includes three bleaching cycles per session and uses a unique formula to maximize results.
A complete selection of treatments, in all categories, is available at the office of Dr. Assili and Dr. Elyson. Restorations, such as tooth-colored fillings, inlays, onlays, and crowns, are offered. Cosmetic treatments include teeth whitening, dental veneers, and smile makeover -- a personalized combination of treatments for total aesthetic rejuvenation. Dr. Elyson and Dr. Assili also offer root canal treatment for infections teth, and extractions for problematic teeth, such as impacted wisdom teeth. Tooth replacement options include dental bridges as well as implants.
Dr. Elyson and Dr. Assili graduated from California State University, Northridge, with their respective degrees in Chemistry and Biochemistry. At UCLA in 1992, the dentists graduated with their DDS degrees. Over the course of their careers, both dentists have continued to build their qualifications with completed courses in advanced specialties. These specialties include dental implants and sleep apnea treatment. Reputable members of local, statewide, national, and international dental associations, Dr. Assili and Dr. Elyson offer patients the latest technology and techniques for optimal oral health and appearance.