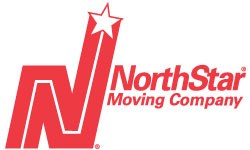 'I have been amazed and so touched by Coldwell Banker's and the community's passion and generosity in assisting with feeding hungry children. The food we collected will provide 3,796 meals!' said NorthStar Moving Co-Founder Laura McHolm.
Los Angeles, CA (PRWEB) September 12, 2013
NorthStar Moving® Company, the leading eco-luxury mover in California, announced today that their first annual "Let's Send Hunger Packing" summer food drive competition in partnership with Coldwell Banker Residential Brokerage raised 4,556 pounds of food to feed hungry children in Los Angeles and Orange Counties.
Coldwell Banker Residential Brokerage offices in LA County and Orange County have been competing for over a month to collect the most food donations for their local food bank. NorthStar Moving has tallied the collected food for each office and is very pleased to announce the winners. The "Food Donation Heroes" that collected the most food in their county are San Marino Coldwell Banker Residential Brokerage for Los Angeles County and Laguna Niguel Coldwell Banker Residential Brokerage for Orange County. NorthStar Moving will give each of these award-winning offices lunch for their entire staff.
NorthStar Moving also awarded Gabriel Castelli of Coldwell Banker Concierge for making this food drive partnership possible, as well as Rachel Burnard of the Hancock Park North Coldwell Banker office, Mary Ann Campaigne of the Laguna Niguel Coldwell Banker office, Joella Merten of the Arcadia Coldwell Banker office, and Kristin Schmidt of the San Marino Coldwell Banker office with the "Super Volunteer" award for their dedication, enthusiasm and tireless work to collect donations to feed hungry kids.
"I have been amazed and so touched by Coldwell Banker's and the community's passion and generosity in assisting with feeding hungry children. The food we collected will provide 3,796 meals!" said NorthStar Moving Co-Founder Laura McHolm. "The demand for food for children in Southern California has tragically continued to grow much faster than resources, so every single can or box of food we deliver to our local food banks helps. I was shocked to learn that one out of four children in Los Angeles County and one out of five in Orange County are at risk for hunger every day. As a community, we can make a difference in the lives of our communities' children. This was our first summer food drive, it went well beyond my expectations and I am so moved by everyone involved who helped make it such a success. Thank you so very, very much! And, I look forward to next year! And by the way, just because this summer's food drive is over, doesn't mean you can't go online and donate directly to your local food bank. Let's Send Hunger Packing for good!"
NorthStar Moving delivered all of the donated items to the Los Angeles Regional Food Bank and Second Harvest Food Bank of Orange County.
About NorthStar Moving
Founded in 1994, Los Angeles-based NorthStar Moving® Company has redefined the moving industry as the first to offer eco-luxury moving services, elevating basic moving and storage services to a new unparalleled level of customer service, customized care and environmental consciousness. Honored with more awards for service than any other moving company: "A+" rated by the Better Business Bureau, voted Citysearch "Best Mover," earned the most five star ratings on Trustlink and Yelp, and recipient of dozens of awards for corporate culture, green practices, community outreach, and growth including multiple "Best Places to Work" awards and ranked on the Inc. 5,000 list for the fastest growing companies in the U.S. for six consecutive years. The company's local, long distance and international moving, storage services, and eco-luxury packages have been featured in leading magazines including The Robb Report Collection and on multiple home and design television shows. NorthStar Moving has proven the state-of-the-art way to move is with its red carpet service, recommended by Coldwell Banker Concierge, The Franklin Report, MovingInsurance.com, The Getty Museum, and an impressive list of celebrity clientele. NorthStar Moving's mission is to exceed their clients' expectations with graceful customer care and to move service back into what should have always been the ultimate service industry: the moving industry. For more information, please visit http://www.NorthStarMoving.com or call (800) Ask-Pros (800) 275-7767.
About Coldwell Banker
Since 1906, the Coldwell Banker® organization has been a premier provider of full-service residential and commercial real estate. Coldwell Banker is the oldest national real estate brand in the United States and today has a network of more than 87,000 sales agents working in approximately 3,200 offices in 49 countries and territories. The Coldwell Banker brand is known for creating innovative consumer services as recently seen by being the first national real estate brand to augment its web site http://www.coldwellbanker.com for smart phones, the first to create an iPhone application, as well as an iPad application, and the first to fully harness the power of video in real estate listings, news and information through its Coldwell Banker On LocationSM YouTube channel. The Coldwell Banker system is a leader in specialty markets such as resort, new homes and luxury properties through its Coldwell Banker Previews International® marketing program. Coldwell Banker Real Estate LLC fully supports the principles of the Fair Housing Act and the Equal Opportunity Act. Each office is independently owned and operated.