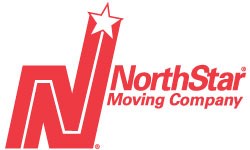 "Everyone has way too much to do on their holiday cookie plate, so we thought you could use some of Santa's helpers to give you an extra hand," said Laura McHolm, co-founder of NorthStar Moving.
Los Angeles, CA (PRWEB) November 11, 2013
NorthStar Moving ® Company, the award-winning eco-luxury mover in California, has unveiled a new customized package to provide holiday decorating and storage services for those that are feeling the weight of the holiday to-dos or simply would rather have someone else, who isn't afraid of heights, hang the lights in those hard-to-reach spots of a home.
The unique service is provided by NorthStar Moving's boutique Los Angeles storage™ service, Storage A-Go-Go®. Their Go-Go-Pros™ handle everything from the set-up of Santa with Mrs. Claus, hanging the lights and jolly décor to the post holiday takedown. They will takedown the tree, twisted staircase garland, put away the lights, and haul it back to NorthStar Moving's storage facility, so you can continue to park cars in your garage, not boxes. The service is completely customizable. If you're a hands-on holiday cheer decorator the pros will simply bring your winter décor out of storage and to your door, or if you prefer to relax by the fire's roar, let them hang the wreath and decorate the door.
"Everyone has way too much to do on their holiday cookie plate, so we thought you could use some of Santa's helpers to give you an extra hand," said Laura McHolm, co-founder of NorthStar Moving. "That's why we created a service that brings you your own personalized elves, who will take away the holiday bah hum bug to-dos and bring back the childlike holiday joy of actually having time to kick back, relax and enjoy the holidays with family and friends."
This new package can be requested at anytime throughout the year and has garnered a nickname:
The Elf – Make your list and check it twice. Tell your Go-Go-Pro Elf exactly what you need, and he (or she) will lead the reindeer guided pickup truck straight to your door. Whether you need someone to inflate that 30-foot tree for the front lawn or help hanging those icicle lights, your Elf will create that jolly joyful look. Once 'tis not the season, there's no need to break your back cleaning up all the decorations. Relax by the fireplace while your helpful Elf packs up the lights, ornaments, wreaths and Santa's cookie plate. And if you really don't want to see Frosty for a while, he can be driven away to storage where he won't disrupt the feng shui of your garage.
About NorthStar Moving
Founded in 1994, Los Angeles-based NorthStar Moving® Compan y has redefined the moving industry as the first to offer eco-luxury moving services, elevating basic moving and storage services to a new unparalleled level of customer service, customized care and environmental consciousness. Honored with more awards for service than any other moving company: "A+" rated by the Better Business Bureau, voted Citysearch "Best Mover," earned the most five star ratings on Trustlink and Yelp, and recipient of dozens of awards for corporate culture, green practices, community outreach, and growth including multiple "Best Places to Work" awards and ranked on the Inc. 5,000 list for the fastest growing companies in the U.S. for six consecutive years. The company's local, long distance and international moving, storage services, and eco-luxury packages have been featured in leading magazines including The Robb Report Collection and on multiple home and design television shows. NorthStar Moving has proven the state-of-the-art way to move is with its red carpet service, recommended by Coldwell Banker Concierge, The Franklin Report, MovingInsurance.com, The Getty Museum, and an impressive list of celebrity clientele. NorthStar Moving's mission is to exceed their clients' expectations with graceful customer care and to move service back into what should have always been the ultimate service industry: the moving industry. For more information, please visit http://www.NorthStarMoving.com or call (800) Ask-Pros (800) 275-7767.