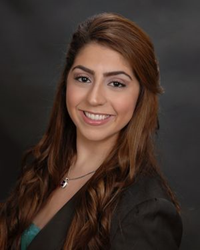 Podiatry is my true passion and I look forward to working with my patients as a team to accomplish preventive care as well as a timely mannered treatment for their podiatric issues
Irving, Texas (PRWEB) July 01, 2014
North Texas Foot & Ankle is proud to announce that Dr. Naghmeh Lilly Khavari will be joining the podiatry practice on July 14th, 2014.
Khavari completed 3 years of extensive surgical training in foot and ankle reconstructive surgery and graduated as co-chief resident at the prestigious Kern residency program at Michigan surgical Hospital which was the first surgical podiatric residency ever established in the country.
Her training encompassed all aspects of podiatry including wound prevention and wound care, diabetic limb salvage, surgical as well as non-surgical treatment of foot and ankle conditions, sports medicine, trauma management, and reconstruction of complex foot and ankle deformities.
Raised in Coppell, Texas, Khavari completed her Bachelor of Science degree in Biology with honors at the University of Texas at Dallas. She pursued her degree of doctorate in podiatric medicine (DPM) at Barry University in Miami, FL. She was awarded the American Podiatric Medical Association outstanding student scholarship in 2010 as well as multiple Dean's List placements.
"Podiatry is my true passion and I look forward to working with my patients as a team to accomplish preventive care as well as a timely mannered treatment for their podiatric issue," says Khavari, "Effective listening, empathy, communication, patient focused care and education, as well as accessibility are in my opinion the most important attributes of a great physician and I strive to provide and model those qualities to every individual. I hope to impart a great impact on every patient's life through excellent care."
Khavari is a member of the American Podiatric Medical Association, American College of Foot & Ankle Surgeons, as well as the Texas Podiatric Medical Association.
For additional information about North Texas Foot & Ankle, visit http://ntfoot.com or contact North Texas Foot & Ankle at (214) 574-9255.
About North Texas Foot & Ankle
Started in 2001, North Texas Foot & Ankle specializes in treatment of all foot and ankle disorders. The team of board-certified doctors and trained office staff work together to provide individualized attention and treatment, as well as to maintain lasting relationships with patients. Offering a comfortable environment equipped with cutting-edge podiatric technology, North Texas Foot & Ankle provide treatments for children, adults and seniors. North Texas Foot & Ankle continues to raise the standards of foot and ankle care in a friendly and professional atmosphere with uncompromised integrity. Visit http://ntfoot.com for more information, or like North Texas Foot & Ankle on Facebook at http://facebook.com/ntfoot.