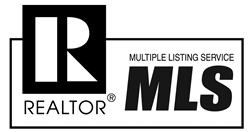 It's a true testament to the great communities and homes we have available here in North Texas.
Dallas, TX (PRWEB) September 22, 2014
Everyone knows that in Texas, everything is bigger and better, however this season one area of the housing market that has not been able to experience substantial growth is the inventory of available homes. Prudential Texas Properties reports that as the year wages on, it looks as though the high demand for homes from local buyers isn't going to help to replenish available inventory back up to healthy levels that are proportionate to demand.
According to an August 9 report in The Dallas Morning News, which cited data from the Real Estate Center at Texas A&M University, the number of homes listed for sale with real estate agents was down by 7 percent from one year earlier. As the booming market has seen prices edge higher and higher, many economists assume home owners would flood the market with homes in hopes of catching a very profitable price. However, it seems this has not been the case.
Even with such a tight supply and strong demand that is putting a lot of pressure on this market, the region of North Texas has managed to see some growth in its market. In July, real estate agents throughout the region sold a total of 9,578 homes. This value marks a 3 percent increase from last year.
"In spite of itself, this market has managed to work wonders," says DD Flynn VP of Marketing at Prudential Texas Properties. "It's a true testament to the great communities and homes we have available here in North Texas. Home buyers want in, and never want to leave."
This year has been characterized as a very stop and go year for many markets across the country, and even the bustling markets of Dallas and Fort Worth are no exception to that trend. In the first seven months of 2014, preowned single-family home sales dipped about 1 percent from the same time period in 2013. However, as the market gains steam throughout the year, monthly data is showing record-breaking numbers in preowned home sales reached in July.
Click here for a 60-second Fort Worth home market update.
©2014 BRER Affiliates LLC. An independently owned and operated broker member of BRER Affiliates, LLC. Prudential, the Prudential logo and the Rock symbol are registered service marks of Prudential Financial, Inc. and its related entities, registered in many jurisdictions worldwide. Used under license with no other affiliation with Prudential. Prudential Texas Properties is an independently owned and operated member of BRER Affiliates LLC. Equal Housing Opportunity.