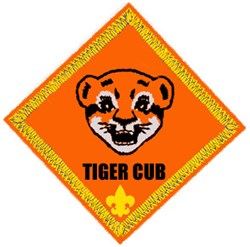 It is important that businesses support these local groups like the Boy Scouts in their endeavors
Houston, TX (PRWEB) September 26, 2013
Northwest Dodge in Houston usually home of the Ram (pickup that is) will play host to some new Tigers on Saturday September 28th. 100 Tiger Cubs of the Boy Scouts of America and their families will descend on Northwest Dodge as the first gathering of the year for these new Tiger Cubs for a morning of activities and fun.
Tiger Cubs is for first grade boys (or those who are 7 years old) and their adult partners. The Tiger Cub den is when these young boys are introduced to the excitement of Cub Scouting as they tread the Tiger trail. The Tiger Cub den builds stronger families through involvement in a program that is flexible and fun for the boys and the adults.
The Tiger Cubs will learn important skills like Keeping Myself Healthy and Safe, Where I Live and How I Tell It, Phone Manners, Emergency!, Our Colorful World, and A Friendly Greeting and a host of other activities.
Tiger Cubs will participate from 9:00am to 12:00pm on site at the dealership located at 19616 Northwest Freeway Houston, TX. 77065. "Northwest Dodge is proud to support the Big Cypress District of the Boy Scouts; It is important that businesses support these local groups in their endeavors" Mark Carruba Director of Marketing and Community Outreach for Northwest Dodge.