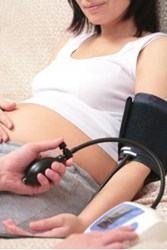 "Our team evaluates the needs of our patients on an individual basis and it is our goal to avoid surgery unless it becomes absolutely necessary." - Dr. Stanley Friedell of Northwestern Women's Health Associates
(PRWEB) July 25, 2013
The Center for Disease Control and Prevention recently reported that cesarean section rates have stopped rising and have maintained an overall rate of approximately 33% over the past two years of reporting. The CDC has tracked cesarean section rates through 2011. Prior to recently leveling off the cesarean section rate increased for the past 12 years.
The obstetrics and gynecology professionals of Northwestern Women's Health Associates deliver babies at Northwestern Prentice Hospital in Chicago. The providers who deliver at Northwestern hospital in Chicago are consistently delivering fewer babies via cesarean section than the national average. In fact, c-section rates are down both nationally and hospital wide.
Out of 100 births in 2012 Northwestern hospital in Chicago delivered 25 babies via c-section while the national average was 29.39 babies out of 100 and in some studies as high as 33%. These numbers do not include c-sections for multiple births or infants who are breech.
According to Dr. Stanley Friedell of Northwestern Women's Health Associates, the decrease in c-section births has many benefits. "Because cesarean sections have become so common people often forget that a c-section is still a major surgery that comes with risks and requires recovery time for both mom and baby. Our team evaluates the needs of our patients on an individual basis and it is our goal to avoid surgery unless it becomes absolutely necessary."
A c-section increases the risk of infection and uterine atony causing post partum hemorrhage. It also requires a longer recovery period than a vaginal delivery. It is also more likely possible that a baby born via c-section will have breathing difficulty or other medical issues after birth.
Most importantly cesarean sections can affect future pregnancies making risk of uterine rupture higher and increasing the risk of abnormal placental implantation which can increase the risk of post partum hemorrhage or even hysterectomy. This risk increases with each cesarean.
There was a time in years past where cesarean section rates increased due to the convenience of being able to schedule the date of the birth. However the desire to deliver vaginally has improved even in women who have had cesarean sections in the past. Vaginal birth after cesarean (VBAC) has become more popular and while not safe for every pregnant woman who has had a cesarean in the past, many have had successful VBAC experiences.
In addition to the decrease in the cesarean section rate there has also been a trend of c-sections being performed later during pregnancy. A baby is not considered full term until 39 or 40 weeks gestation. According to the aforementioned report by the CDC cesareans done at 38 weeks gestation have declined by 5% while cesareans done at 39 weeks have increased by 4%. Babies delivered at 39 or 40 weeks are at a much lower risk for complications during and after surgery. At Northwestern, they do not do cesarean sections before 39 weeks unless there is a medical reason that requires it.
With more obstetrics and gynecology providers working to reduce the number of cesarean section births it is likely that the rate will continue to stay where it is or even decrease.
About Northwestern Women's Health Associates
Northwestern Women's Health Associates provide highly experienced and skilled medical practitioners specializing in obstetrics and gynecology in Chicago Illinois. If you would like to learn more about the services and procedures provided by Northwestern Women's Health Associates visit their website or call 312-440-9400 to schedule an appointment.