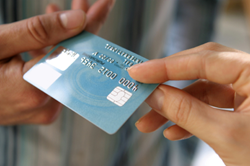 Maestro PMS acted early for certification for EMV-approved processing support to help operators avoid liability for fraudulent transactions.
Markham, ON (PRWEB) October 29, 2014
Maestro PMS announced the Maestro Property Management System Suite (PMS) is certified for Chip & PIN processing for North American hotel operators. Maestro will provide support for multiple payment card processing providers that accept Chip & PIN payments. Maestro PMS is the leading provider of solutions that increase revenue and create efficient, profitable operations for independents. For a demo of the Maestro Property Management Suite please contact Maestro PMS at 1.888.667.8488 or email info(at)maestropms(dot)com.
Maestro PMS wins early certification so hoteliers have a jump start on fraud protection
"EMVCo has set an important October 2015 deadline that affects hotels," explained Maestro PMS President Warren Dehan. [EMVCo is the organization that facilitates worldwide interoperability and acceptance of secure payment transactions.] "On that date, credit card liability in the U.S. will shift from card issuers to acquirers for counterfeit fraud card-present POS transactions if the merchant does not have an EMV-enabled (Chip & PIN) POS device."
Dehan said, "Chip & PIN processing has greatly reduced credit card fraud in Europe, and we expect the same benefits in North America. That is why Maestro PMS acted early for certification for EMV-approved processing support to help operators avoid liability for fraudulent transactions."
Maestro supports global security for chip-based payment cards
EMVCo was formed in 1995 and stands for Europay/MasterCard/Visa. EMVCo is owned by American Express, JCB, MasterCard, and Visa. It manages, maintains, and enhances the EMV Integrated Circuit Card Specifications to ensure global interoperability of chip-based payment cards with acceptance devices, including POS terminals and ATMs.
"Chip & PIN processing protects the hotel operator if a charge is disputed and the cardholder used their pin on a chip card that the hotel honored," said Dehan. "However, the liability for fraud shifts from the credit card company to the merchant hotel operator if the operator could not process the Chip & PIN transaction." Dehan noted that newly issued credit cards will have an integrated chip embedded to create a more secure card. The chip coincides with a cardholder's required code, or PIN, to authenticate the transaction. Card readers operate like magstripe authorization, but a cardholder's PIN is required for payment. Payments are processed the same as with a magnetic credit card.
Exchange ideas and connect with NORTHWIND on Twitter, Facebook, and LinkedIn.
Maestro Property Management Solution
Enhance guest service, improve efficiency, and maximize online and offline revenue with Maestro PMS, the industry's most robust and flexible resort software and boutique hotel software solution empowering leading full-service hotels, luxury resorts, multi-property groups, conference centers, condominiums, and timeshare properties. Solutions include Front Office (PMS), Accounts Receivable, Analytics and Business Intelligence, Sales and Catering, Multi-Property Management, Condo & Timeshare Owner Management with Web Functionality, Spa and Activities, Web Booking Engine, Real-Time Yield Management, Dynamic Packaging Golf, CRM, Guest Experience Measurement, CRO, GDS Two-Way XML Connectivity or Integration, Membership, Work Orders, Fine Dining and Retail POS, Online Table Reservations with Web Booking, Concierge, and Guest Experience Measurement. The Maestro PMS is database independent (ODBC Compliant) and may be deployed via Windows, UNIX, Linux, Terminal Services, hosted, and Web platforms.
About NORTHWIND – Maestro PMS
NORTHWIND is recognized in the hospitality industry for its standard-setting Diamond Plus Service and robust integrated Maestro resort hotel software technology. With more than 30 years' experience dedicated to developing technology solutions for the hospitality industry, NORTHWIND is a partner who understands you need a scalable, flexible PMS that works the way you do. Maestro applications are engineered for operators who need to manage their enterprise in a real-time environment for the utmost operational efficiency, productivity, control, and profitability.