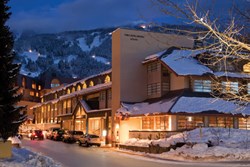 When the time came to replace the system in our Whistler hotel, we chose Maestro because we were confident it would meet our needs.
Markham, ON (PRWEB) November 05, 2013
NORTHWIND, provider of Maestro™ Enterprise Property Management, announced 6 independent hotel companies selected Maestro Property Management for 9 properties in 3Q '13. NORTHWIND-Maestro PMS is the preferred supplier of hotel software and reservation software solutions for the industry's leading independent hotels, resorts, and multi-property groups. Maestro Property Management increases revenue, streamlines property operations, and boosts staff productivity with more than 20 fully-integrated modules. Click here to learn more about Maestro's solutions for profitability and productivity.
the Most Complete Business Tool for Growth and Guest Engagement
Independent operators selected guest-centric Maestro for integrated Front Office, Dynamic Yield Management, Big Picture Data BI, Sales & Catering, ResWave Booking Engine, Work Order Management, and Travel Agency Accounting. Maestro's robust, flexible functionality and management controls enable operators of one hotel, or a multi-property group, to enhance guest service, improve operational efficiencies, and drive revenue across all channels.
Hotel companies that selected Maestro include the Summit Lodge & Spa in British Columbia, and the boutique Mere Hotel in Winnipeg. An independent Ontario, Canada multi-property group will implement Maestro in three hotels. Additionally, MCM Hotels added Maestro PMS to another 2 properties. The Listel Hospitality Group selected Maestro for its Vancouver and Whistler properties; and Jay Peak in Vermont installed Maestro at its new Stateside Baselodge and Hotel.
Listel Hospitality Group's Regional General Manager Jim Mockford said, "Listel is a small independent hotel company that required a system with specific reporting capabilities to satisfy its unique requirements. We installed Maestro in our Vancouver property and were happy with the results. When the time came to replace the system in our Whistler hotel, we chose Maestro because we were confident it would meet our needs."
Diamond Plus Support and Management Services Improve Productivity, Streamline Operations
NORTHWIND's Diamond Plus Service is ideal for independent operators because NORTHWIND's team understands hotel operations and provides fast, personal service that keeps your operation running smoothly. "MCM Hotels installed Maestro Multi-Property Management at its new hotels to support company growth to more than 2,200 rooms," said Venita Yelley, Hotel Division Controller for MCM Hotels. "Maestro is an excellent system for our independent chain, and NORTHWIND is a valuable technology partner that supports our operation as we expand. Maestro connects our hotels on one database for cross selling and centralized CRM. This creates more personalized service and guest loyalty. NORTHWIND's Diamond Plus Support and Management Services improve productivity at our properties." MCM utilizes Maestro Multi-Property Front Office, Sales & Catering, Spa & Activity Management, ResWave Booking Engine, and Gift Card modules on a centrally-hosted server in MCM's corporate headquarters.
"Jay Peak is expanding its lodging facilities with the addition of the Stateside Baselodge and Hotel," said Susan Jones, Lodging Director at Jay Peak Resort. "Jay Peak relies on Maestro Property Management for its entire lodging operation and we look forward to implementing Maestro at our newest facility to support our growth."
Maestro Delivers the Total Solution to Meet Unique Needs of Independents
Warren Dehan, President of NORTHWIND-Maestro PMS said, "Independent operators have relied on Maestro for more than 20 years. Our advanced, reliable hosted and on-property Maestro systems enable independents to be more successful in a competitive environment. Maestro streamlines reservations, group sales, accounting, guest CRM, housekeeping, and other operating processes on one system. Its single-database platform enables stronger management controls and optimized rates, consolidated reporting, and faster training because staff has only one system to learn, so they are more productive. Using our integrated ResWave online booking engine increases reservation revenues from web channels including social media. Maestro's Big Picture Data helps drive guest engagement and marketing."
For a demo of the Maestro Property Management Suite featuring the ResWave Booking Engine, please contact NORTHWIND at 1-888-667-8488 or email info(at)maestropms(dot)com.
Exchange ideas and connect with NORTHWIND on Twitter, Facebook, and LinkedIn.
Maestro Property Management Solution
Enhance guest service, improve efficiency, and maximize online and offline revenue with Maestro PMS, the industry's most robust and flexible resort software and boutique hotel software solution empowering leading full-service hotels, luxury resorts, multi-property groups, conference centers, condominiums, and timeshare properties. Solutions include Front Office (PMS), Accounts Receivable, Analytics and Business Intelligence, Sales & Catering, Multi-Property Management, Condo & Timeshare Owner Management with Web Functionality, Spa &Activities, Web Booking Engine, Real-Time Yield Management, Dynamic Packaging Golf, CRM, Guest Experience Measurement, CRO, GDS Two-Way XML Connectivity or Integration, Membership, Work Orders, Fine Dining and Retail POS, Online Table Reservations with Web Booking, and Concierge. The Maestro PMS is database independent (ODBC Compliant) and may be deployed via Windows, UNIX, Linux, Terminal Services, hosted, and Web platforms.
About NORTHWIND – Maestro PMS
NORTHWIND is recognized in the hospitality industry for its standard-setting Diamond Plus Service and robust integrated Maestro resort hotel software technology. With more than 30 years' experience dedicated to developing technology solutions for the hospitality industry, NORTHWIND is a partner who understands you need a scalable, flexible PMS that works the way you do. Maestro applications are engineered for operators who need to manage their enterprise in a real-time environment for the utmost operational efficiency, productivity, control, and profitability.