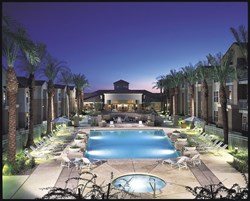 Their team goes above and beyond to take care of us — it's like we are their only client.
(PRWEB) February 19, 2014
NORTHWIND-Maestro PMS announced it has enhanced its Diamond Plus Service, Management Strategies, and Web Connection Services to increase revenue and productivity for independent operators. NORTHWIND-Maestro provides the Maestro Enterprise Property Management hotel software solutions for the industry's leading high touch independent hotels, resorts, and multi-property groups. Click here to learn more about Maestro's solutions for profitability and productivity.
"NORTHWIND-Maestro PMS is focused on helping independents be successful," said President Warren Dehan. "We bring more than 35 years of hospitality technology experience to our Maestro System's development, but providing an advanced property management solution is only part of what independent operators need. That is why we are continually upgrading our services. We hire only hospitality trained staff and pride ourselves on our reputation for having the most professional, responsive team in the industry. We take care of our clients' staff and operations, so they can take care of their guests."
Best System Support: – Professional, Caring, Responsive
Maestro provides North American-based 24/7 support by NORTHWIND's experienced team of hospitality professionals. "I am a big fan of the Maestro Support team. Its staff is professional and responsive. More than that, they care about our operation. It is a pleasure to work with them," said Raymon Scott, Director of Front Office at Turtle Bay on Oahu, Hawaii.
"Maestro's Support team is an extension of our organization and our entire Gainey Family," said Rich Newman, General Manager of Gainey Suites. "They do a most professional job working with us and have taken the time to understand how our business works. Maestro has a wonderful company culture perfectly in-sync with ours. It is customer-centric from the top down and it makes a difference. As an independent operator, I value how they are responsive to our needs. Their team goes above and beyond to take care of us –it's like we are their only client."
"NORTHWIND-Maestro has a great professional team that has provided excellent technical support for us for several years," said Barbara Zhou, Assistant Manager for Accent Inns. "Everyone on the Maestro Diamond Plus Support team is friendly, polite, and professional. I can tell they really enjoy what they are doing and do it so well."
Keeping Hotel Staff Productive with eLearning and New Maestro Help Direct
Maestro offers an extensive library of eLearning tutorials and documentation available on its eLearning website and directly from the Maestro system menu. The self-paced webinars, one-on-one training, knowledgebase and tutorials ensure operators and property staff always use all system modules and realize their benefits. "I really like the on-demand style of the webinars. The online learning allows me to do other things during the day while I take a tutorial," said Emily Patrician, Marketing Manager, Sparrow Hotels. "If anything unexpected comes up, I pause the webinar and continue when I am free. If the lesson was on something I already knew, I can fast forward. Maestro's eLearning tutorials are very efficient."
Management Strategies and Web Connection Services Boost Marketing ROI
NORTHWIND's Management Services team of hospitality professionals and Maestro experts works closely with hotel owners, executives and their staffs to improve organizational performance, guest service, and profits with the best use of Maestro. We evaluate their database configuration, business data and develop processes with Maestro's solution tools that maximize database use and achieve management's goals. Web Connection Services focus on increasing guest engagement online and driving more direct guest and group bookings for lower costs via the integrated ResWave Booking Engine.
"NORTHWIND clients tell us that they are having excellent results," Dehan said. "Our management strategies and audits are uncovering ways for independents to optimize database configuration, identify and market to new guest segments and to enable their staff to be more productive. To maximize online reservations, our Web Connection services include group and promo landing pages, social media booking apps and mobile web services which are helping our clients maximize conversions and keep guests coming back."
For a demo of the Maestro Property Management Suite featuring the ResWave Booking Engine, please contact NORTHWIND at 1.888.667.8488 or email info(at)maestropms(dot)com.
Exchange ideas and connect with NORTHWIND on Twitter, Facebook, and LinkedIn.
Maestro Property Management Solution
Enhance guest service, improve efficiency, and maximize online and offline revenue with Maestro PMS, the industry's most robust and flexible resort software and boutique hotel software solution empowering leading full-service hotels, luxury resorts, multi-property groups, conference centers, condominiums, and timeshare properties. Solutions include Front Office (PMS), Accounts Receivable, Analytics and Business Intelligence, Sales and Catering, Multi-Property Management, Condo & Timeshare Owner Management with Web Functionality, Spa and Activities, Web Booking Engine, Real-Time Yield Management, Dynamic Packaging Golf, CRM, Guest Experience Measurement, CRO, GDS Two-Way XML Connectivity or Integration, Membership, Work Orders, Fine Dining and Retail POS, Online Table Reservations with Web Booking, Concierge, and Guest Experience Measurement. The Maestro PMS is database independent (ODBC Compliant) and may be deployed via Windows, UNIX, Linux, Terminal Services, hosted, and Web platforms.
About NORTHWIND – Maestro PMS
NORTHWIND is recognized in the hospitality industry for its standard-setting Diamond Plus Service and robust integrated Maestro resort hotel software technology. With more than 35 years' experience dedicated to developing technology solutions for the hospitality industry, NORTHWIND is a partner who understands you need a scalable, flexible PMS that works the way you do. Maestro applications are engineered for operators who need to manage their enterprise in a real-time environment for the utmost operational efficiency, productivity, control, and profitability.