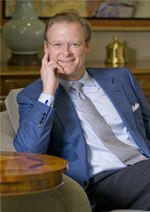 I enjoy these conferences because there's always new and exciting innovations to hear about. I am honored to be on the teaching end this year.
Houston, TX (PRWEB) May 09, 2014
Houston plastic surgeon Dr. Mentz recently returned from The American Society for Aesthetic Plastic Surgery (ASAPS) meeting in San Francisco where he taught his annual course on 3-D Body Contouring. The ASAPS Aesthetic Meeting takes place every spring and attracts plastic surgeons, skin care specialists and other cosmetic professionals from around the world.
Dr. Mentz's lecture included full instruction on abdominal etching, methods for buttock fat grafting, new tips for better tummy tuck results and safety guidelines for liposuction.
As the inventor of abdominal etching and power-assisted fat grafting, Dr. Mentz is the clear choice to teach this course. In 1993, he created abdominal etching to give an athletic appearance to the male torso. As a board certified plastic surgeon, he has taught the ASAPS course for the past three years, updating it as new techniques and products become available.
New additions to this year included the use of Exparel local anesthetic and Prineo scar recovery tape for tummy tuck patients. Dr. Mentz has seen great improvement in the scarring and recovery for patients when using these products. He only briefly instructs his audience on how to perform progressive tension sutures during a tummy tuck to minimize irritation and drainage. Dr. Mentz's tummy tuck patients no longer have to use a drain because of this new technique he employs.
He also added a section on facial fat grafting which contours and adds volume to the aging face. While dermal fillers can provide volume temporarily, a patient's own fat can provide permanent correction to sunken cheeks and deep creases on the face.
"I enjoy these conferences because there's always new and exciting innovations to hear about. I am honored to be on the teaching end this year," Dr. Mentz says.
For more information about the annual ASAPS meeting or about Dr. Mentz, call 713-799-9999 or visit the Aesthetic Center for Plastic Surgery website at http://www.mybeautifulbody.com/.
About Dr. Henry Mentz:
Insecurities regarding body image can cause overwhelming stress, anxiety and even pain. When seeking guidance on a decision regarding surgery, finding an expert in aesthetic plastic surgery is essential in order to achieve the look and results desired. Dr. Henry Mentz, a triple board-certified surgeon, has been recognized as one of Houston's leading plastic surgeons and a principal authority on the subject. For more than 20 years, Dr. Mentz has drawn upon his diverse and extensive aesthetic plastic surgery training to constantly perfect and refine surgical procedures and deliver the results his patients expect. He has helped countless patients achieve their aesthetic goals. Over the years, Dr. Mentz has refined and perfected surgical techniques to achieve his primary goal - to give patients a natural and youthful appearance that is minimally detectable. For more information, call 713-799-9999.