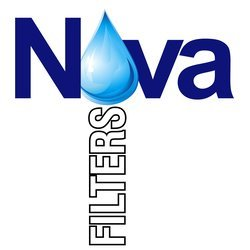 UF Professors say more needs to be done to improve Jacksonville's water reputation. Whether it's a funny smell or metallic taste, Jacksonville's drinking water doesn't have the best public perception.
JACKSONVILLE, Fla. (PRWEB) February 19, 2019
Tap water issues in the Jacksonville area? UNF professors say yes!
"Nova Filtration is based in The Villages FL proudly serving over 3,500 satisfied customers. I'm looking forward to seeing the same great success in our new franchised Territory in the greater Jacksonville area selling and installing our popular Water Filtration Systems," says Bob Novak, President of Nova Filtration.
"It smells like rotten eggs and then at home if I let the water sit for a few minutes it looks like some tar looking thing inside. It looks just nasty," added UNF Student, Winifred Rice.
"I think it tastes kind of gross in some places, honestly," said another student, Ashley Lauramore.
"Yea, it doesn't smell good at all that's exactly why I don't drink it," said Bernard Daniels.
That's exactly the kind of reaction Dr. Chiradip Chatterjee got when he conducted a survey through the UNF Public Opinion Research Lab to find out how the community feels about our drinking water.
"To summarize, the taste is bad, and my belief is that is what's generating the concern of any kind of contaminates," said UNF Professor, Dr. Chiradip Chatterjee.
Nova Filtration's equipment was designed by Bob Novak 18 years ago in his NY Aquaria business. Now operating for the last 6 years in The Villages Fl addressing and rectifying similar water purity problems in The Villages. "Our filter is capable of removing so many contaminants including Micro-plastic's from the water," says Bob Novak, President of Nova Filtration.
Nova can offer these systems for less than other companies. For example: Nova "Whole House Filters" installed are only $575 and water softeners are $899.
There is a demand in Jacksonville for our great Whole House Water Systems. This is a great business opportunity for the right person.
Be your own Boss for a total investment of less than $20,000.
About NOVA FILTRATION:
The founder Bob Novak in 1974 founded Pets Warehouse a successful company specializing in Aquaria and high tech aquarium filtration. This unique background developing filtration for delicate marine fish and corals has produced these unique and highly efficient filtration systems for in home use. Moreover, designed and assembled in the USA successfully using and upgrading the Nova filtration products throughout the years. These many years of hard work, learning and water filtration experience are the basis for the proprietary design techniques and manufacture of the Nova Filtration equipment fabricated and modified to meet the needs and requirements of Florida's water purification process.
For more information on The Nova Filters franchise opportunities, please visit: http://www.NovaFiltration.com
Call 352.566.2649
Email info(at)NovaFiltration(dot)com