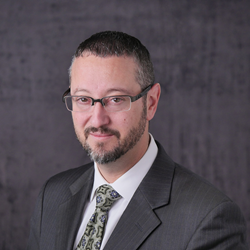 I feel that I've hit my stride in the level of knowledge and customer service that I can give to my borrowers.
Denver, CO (PRWEB) March 02, 2017
David Pellegrino, a senior loan officer at NOVA(R) Home Loans, is celebrating his fifteenth anniversary in the mortgage lending industry. "I feel that I've hit my stride in the level of knowledge and customer service that I can give to my borrowers," said Pellegrino, who has been with NOVA(R) Home Loans for six years. "NOVA(R) has a lot to do with that, but thousands of loans in, I feel that there's not much I haven't seen at this point and can provide an expert tier of guidance to those that choose to work with me to help them with their home financing."
Pellegrino prides himself on making the home-buying process as smooth as possible, which comes from years of experience. "It's a serious responsibility for me that I never, ever lose sight of," added Pellegrino. "The borrower is going to be making payments for sometimes decades after we're done and I want them to not only have had a positive experience with how they got the financing, but see me as a trusted source for any future mortgage needs and for people they know whom I might also help."
Pellegrino has achieved Chairman's Club status, an award given to the top achieving Loan Officers at NOVA(R) Home Loans, five times during the course of his fifteen-year career. Furthermore, he has earned the Five Star Professional award for Mortgage Professionals three times.
"I plan on doing this for decades to come, and if I can be a positive influence on my industry by setting an example of outstanding customer service to everyone I help, I feel that I would have had a successful career," concluded Pellegrino. "NOVA(R) is the best company I have ever worked for. The management is fantastic from the top down, and the support I receive is tremendous. I truly believe in the company and the way they handle business."
About David Pellegrino, Nova(R) Home Loans
David Pellegrino is the senior loan officer at NOVA(R) Home Loans in Denver. He is well versed in conventional and government mortgages, FHA, reverse mortgages and other niche products. For more information, please call (720) 279-5902, visit http://www.novahomeloans.com/david-pellegrino, or follow David on Twitter. NOVA(R) NMLS# 3087, David's NMLS#190983, LMB100017881. Equal housing opportunity.
About the NALA™
The NALA offers small and medium-sized businesses effective ways to reach customers through new media. As a single-agency source, the NALA helps businesses flourish in their local community. The NALA's mission is to promote a business' relevant and newsworthy events and achievements, both online and through traditional media. For media inquiries, please call 805.650.6121, ext. 361.