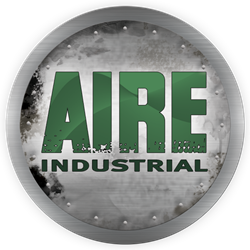 Containment You Can Count On, Compliance You Can Trust
Meridian, Idaho (PRWEB) November 26, 2013
AIRE Industrial, a global spill containment manufacturer has recently penned a distributorship agreement with Hybrid Solutions, a Kenya based company that provides base camps and logistics for exploration conglomerates operating on the African continent. Though there is a number of global spill prevention and control manufactures, Hybrid Solutions choose AIRE Industrial as their spill containment partner.
Richard Leach, Hybrid Solutions Group Managing Director states "Hybrid Solutions supports remote area exploration across Africa. Our core business is providing single source turn-key solutions for oil and gas and mining clients who need to set up exploration camps and logistics in challenging areas. We need to comply with stringent environmental protection regulations and cannot afford any violations. We must get it right first time every time. We require first-class equipment and service support to back up our operations. With AIRE, we have found the ideal partner. We have been working with AIRE since 2009 and use AIRE products on all our projects. We think so highly of the AIRE team and their products; that we recently agreed to represent the company across Africa. We will be showcasing AIRE products at the Africa Upstream 2013 Conference and the International Mining Indaba 2014. It is the African continent's premier extractive industry events."
AIRE Industrial offers complete spill mitigation solutions to the oil, gas, and logistics industry, in addition to agriculture, government and municipalities. AIRE Industrial also provides spill control products to the public at large and consults on a variety of compliance needs for businesses, farms, transportation, and individuals.
For more information, contact AIRE Industrial at 2021 E Wilson Lane, Meridian, Id, by phone at 800-247-3846 or via the Web site at http://www.aireindustrial.net.
About AIRE Industrial
AIRE Industrial is a manufacturer direct to the public online spill containment provider that produces spill berms, water storage tanks, fuel bladders, wastewater bladder tanks, spill kits, storm water pollution prevention systems and supplies spill containment equipment worldwide, located in Meridian, Id.
AIRE Industrial has offices in Idaho, Washington, North Dakota, and partners in Europe, Asia, North Africa, New Zealand, The Middle East and South America.