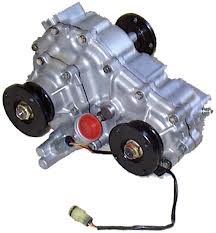 Owners of GMC, Chevy and Dodge vehicles can now purchase for a reduced price.
Salibury, Maryland (PRWEB) August 04, 2013
Transfer cases are an important component in four-wheel drive vehicles. These units can be purchased in new condition from dealerships or sold at discount prices by some retailers. The TransferCasesforSale.com company is now reporting discounts found online for NP233 transfer case units at http://www.transfercasesforsale.com/np233-transfer-case.
"Owners of GMC, Chevy and Dodge vehicles can now purchase for a reduced price," said a source from the Transfer Cases for Sale Co.
This popular case type has been in production for decades and finding used units at a better price could be a challenging task.
The New Process Gear company was liquidated in 2011 after more than 100 years in business. The remaining inventory produced by this company can be more difficult to locate due to the shortages that are reported for NP created cases.
The Transfer Cases for Sale company is expected to continue offering low price discounts and easier ways to purchase from its website online. The previously owned and recycled units that this company promotes online gives options to consumers unable to find deals through other sources on the Internet.
The TransferCasesforSale.com website now receives thousands of visitors each week to its website. To help with delivering news and other information online, this company is now publishing to its blog online at http://www.transfercasesforsale.com/transfer-cases. Consumers can receive pricing details and shipment incentive information using this resource.
About TransferCasesforSale.com
The TransferCasesforSale.com company retails previously owned and reconditioned four-wheel drive assemblies from its warehouse in the U.S. This company is part of a small group of retailers online offering discounted prices to the average consumer. Online prices are given to each person requesting price quotes online through the TransferCasesforSale.com website. Limited warranty details and shipment incentives are part of the included information online for consumers. This company frequently publishes its news and information concerning sales inside its weekly updated blog now accessible online.