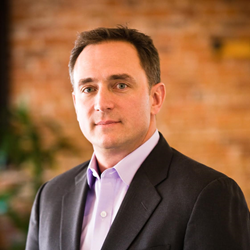 "The time is right for investment advisors to factor P2P lending into their clients' portfolios."
Denver, CO (PRWEB) March 29, 2016
NSR Invest, a leading investor in peer-to-peer loans on behalf of high net-worth investors and institutions, welcomes financial advisors to join an informative event about peer-to-peer lending. The Wealth Management Workshop takes place April 11th – 12th in San Francisco, as part of LendIt USA 2016, the world's largest conference dedicated to online lending and investment marketplaces.
Financial advisors can RSVP at http://www.lendit.com/usa/2016/wealth-management-workshop. Registered investment advisors may be eligible for complimentary access passes; refer to the registration form for more information.
Peer-to-peer lending (P2P) platforms enable investors and advisors to easily add this new asset class to portfolios. Institutional-quality P2P loan investments offer: significant yield (historically 5-9%); low correlations to the broader markets; short durations; and diversification across a large number of notes. Morgan Stanley predicts that P2P lending will have financed several hundred billion dollars in loans by 2020.
Financial advisors who become familiar with P2P loan investment trends and tools are in a position to increase their assets under management with clients seeking yield and diversification. The Wealth Management Workshop at LendIt USA 2016 includes more than a dozen panels that address: private funds for accredited investors; publicly-traded vehicles; RIAs as distribution partners; the role of the independent investment advisor and mid-size advisory firm; and P2P lending in retirement accounts. Financial advisors can join the first day "immersion," or the full two-day workshop.
Bo Brustkern, co-founder and CEO of NSR Invest, noted that "peer-to-peer loan originations have been doubling annually for nearly a decade. Now that this asset class can be accessed through an integrated, online platform designed for advisors and a fund or managed account structure, the time is right for investment advisors to factor this asset class into their clients' portfolios. We are excited to welcome all our expert speakers and guests during LendIt's world-class event."
About NSR Invest
NSR Invest is a leading investment manager in peer-to-peer investments for institutions, individuals and their advisors. Its platform provides fully-managed accounts with a variety of risk-return profiles, built upon proprietary credit strategies, institutional grade trading technology and seamless visibility and reporting. The company's co-founder, Peter Renton, is known for the pioneering educational website, Lend Academy, while NSR Invest's sister company, LendIt, hosts the largest conferences about online investing around the globe.
About Lendit
LendIt is the largest conference series dedicated to connecting the global online lending community. Our conferences bring together the leading lending platforms, investors, and service providers in our industry for unparalleled educational, networking, and business development opportunities. LendIt hosts three conferences annually: our flagship conference LendIt USA, as well as LendIt Europe in London and LendIt China in Shanghai.
NSR Invest Marketing Contact:
Summer Tucker
720-259-0455
summer(at)nsrinvest(dot)com