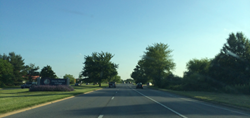 The success of this new Master Plan for Columbia really rides on enforcement and action.
Columbia, MD (PRWEB) September 17, 2014
The Howard County Citizens Association (HCCA), an organization of concerned county residents, is taking action to help preserve Columbia, MD as a planned community by issuing and promoting its white paper, New Town Columbia – Preserving the Vision. A successful planned community, Columbia, MD has thrived over the past five decades, but now members of the HCCA feel Columbia is facing a threat that cuts to the very core of what makes the town special. Columbia's founder, James Rouse, put protections in place to help preserve his vision of a self-sufficient, culturally and economically diverse community. HCCA feels those protections are no longer being enforced in a uniform manner and believes the lack of enforcement places the community at risk of becoming just another town, with spotty development, overcrowded roads, and blighted areas left by abandoned businesses.
To address these concerns, back in July of 2013, HCCA formed a New Town (NT) committee [NT is the Columbia Zoning District that encompasses Columbia's ten villages and downtown]. Led by two board members, Brian England and JD Smith, the NT committee was tasked with gaining a full understanding of the zoning and covenants governing the land use for NT and with making a recommendation to spur the governing bodies into action. Now, with the release of the white paper, that effort has come to fruition, and the HCCA is challenging the governing bodies to consider its recommendations and take the appropriate action.
"This has been a very involved and lengthy process," JD Smith offered. "We wanted to ensure that all of the key stakeholders were involved. We met or spoke with over a dozen community leaders and reviewed over 14 documents before issuing our recommendations."
"The biggest problem that we came across was simply the lack of an official gatekeeper," Brian England contributed. "Though the DPZ is responsible for the zoning issues, we have yet to identify one specific organization responsible for enforcing the covenants that limit or prohibit certain uses."
To address the concerns the NT committee uncovered, they came up with several recommendations. As part of Howard County's upcoming initiative to update the Master Plan for Columbia, the HCCA NT committee recommends an overall plan to produce uniform enforcement of Plan specifics, guidelines for infill development, guidelines for connectability and comprehensive transportation, preservation of the Parkways, adherence to and enforcement of a public process, a plan for open space, and more.
"The success of this new Master Plan for Columbia really rides on enforcement and action," JD emphasized. "Unless there are teeth in the plan, it's meaningless. That's the issue we are dealing with now. Also, we don't want to end up like the 2007 NT Task Force Plan, buried in a basement. That's why we're pushing hard to get our local county leadership and officials to take a stand on this and act now."
"Our meetings with community groups and stakeholders are still going on, and new information about this process continues to come to light. We're excited about resolving some of the issues facing Columbia," Brian stated.
The HCCA is fully committed to advocating for resolution to the issues brought forth in this plan. Their promotional plan includes blogging, leveraging social media, and holding events to help gain public support as well as continuing discussions with local governing bodies. JD and Brian plan to attend a Columbia Association meeting to discuss New Town Zoning on September 18th to promote the white paper. Other events include a September 29, 2014 meeting with the Columbia Association Village Boards as well as a "Preserve the Vision" community kick-off party on Saturday, October 4th. In addition to exchanging ideas, participants will get a chance to sample some of Brian's specially brewed "New Town Beer". You'll find details for all the events as well as a link to download the full HCCA report at thehcca.com/NT.
HCCA is a non-partisan organization of residents of Howard County, Maryland. The HCCA mission is to bring residents together to provide them a means of expressing their views on the affairs of Howard County and advancing interests for: exemplary government and delivery of services; sound fiscal policies and responsible administration of public funds; orderly growth and development in the best interests of its residents and the environment; educational system excellence; preservation of agricultural, historical, and open space. http://www.howardcountyhcca.org