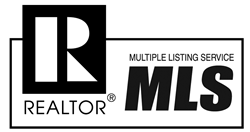 With rates easing up, buyers will be able to catch up in a market that has been dominated by home sellers for a long time.
Dallas, TX (PRWEB) May 28, 2014
With market conditions tightening up throughout the country, the North Texas area is actually seeing a break in trends that will help to fuel home sales throughout the spring and summer. Prudential Texas Properties reports that home sales have dropped while home price increases have slowed dramatically in April.
Citing Metrostudy data, a study found that the sales of preowned single-family homes in North Texas fell by 5 percent when compared with data from April 2013. The rate of home price increases also decreased with a year-over-year gain of just 4 percent. This is a dramatic change as home prices had been rising at blistering rates in the double digits previously.
While some may fear that these factors are indicators of a slowing market, many are confident that the smaller increments of increase in home price will ultimately be good for the market and lead to strong conditions as things pick up in the spring and summer.
"The slowing rate of increase in home prices is actually a positive sign for the outlook of the North Texas housing market," says DD Flynn, VP of Marketing at Prudential Texas Properties. "With rates slowing down, buyers will be able to catch up in a market that has been dominated by home sellers for a long time."
North Texas has seen a tremendous amount of recovery. Home prices are now almost 30 percent of where they were in 2011, when things hit rock bottom. As the economy recovers from recession conditions, the North Texas housing market is bound to see some fluctuations on its way.
"Starts and stops are understandable," Flynn continues. "The previous pace of appreciation would have made prices impossible to keep up with. These rates are more reasonable for healthy growth in our area."
Click here for a 60-second Dallas home market update.
©2014 BRER Affiliates LLC. An independently owned and operated broker member of BRER Affiliates, LLC. Prudential, the Prudential logo and the Rock symbol are registered service marks of Prudential Financial, Inc. and its related entities, registered in many jurisdictions worldwide. Used under license with no other affiliation with Prudential. Prudential Texas Properties is an independently owned and operated member of BRER Affiliates LLC. Equal Housing Opportunity.